Cooler Master has a brace of PC enthusiast launches today; a new mouse and newly formulated thermal paste. The mouse is the Cooler Master Sentinel III which features ergonomic styling, is aimed at FPS players, and sports a customisable OLED display. Cooler Master's latest thermal compound is called MasterGel Maker and features Nano Diamond particles.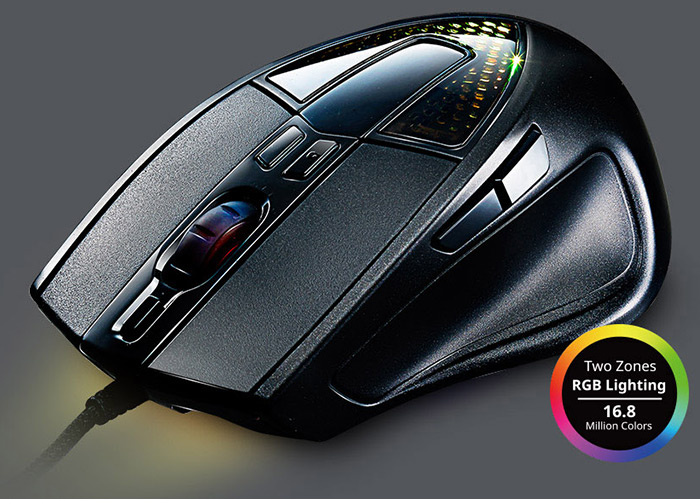 Cooler Master Sentinel III mouse
This is a larger ergonomic 'palm grip' mouse aimed at FPS games players. Inside the Sentinel III Cooler Master has equipped an improved sensor, 32-bit ARM processor, and 512KB on-board memory. The sensor is an Avago 3988 model which features zero hardware acceleration and offers precise movement tracking. Storm TactiX allows users to program any button with a secondary function and the on-board memory can let you take your settings and macros wherever you go. Eight high quality buttons are rated for 20 million clicks.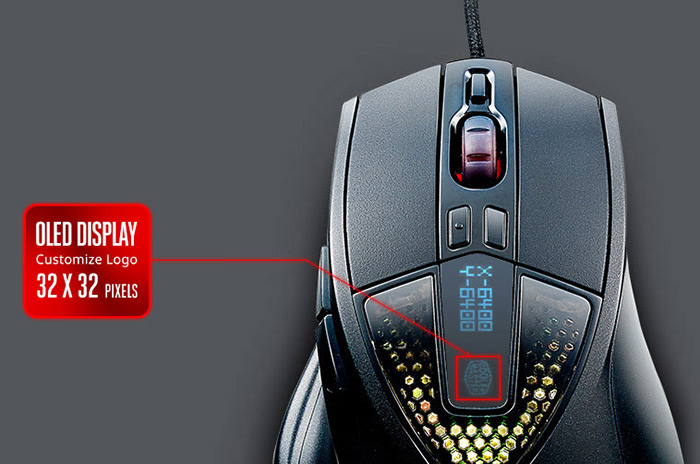 The mouse boasts a matte UV coating which Cooler Master says "won't peel, wear off, or tarnish". It offers full colour (16.8 million colours) illumination across two independent areas (headlights and mouse top). Interestingly Cooler Master has equipped an OLED display which, sat back from the scroll wheel, shows DPI settings (400 / 1200 / 4000 / 6400) and a custom logo of your choice. The Cooler Master Sentinell III weighs 155g with 22.5g in five weights to add/remove by the user. It measures 135(L) x 83.6(W) x 40(H) mm and the braided cable provided is 1.8m long. MSRP inc VAT is £39.99 and it will become available mid-December.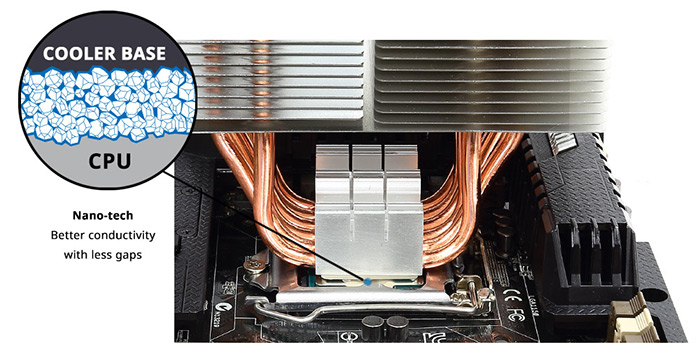 Cooler Master MasterGel Maker
MasterGel Maker is a highly thermal conductive, highly viscous, non-curing thermal compound containing non-abrasive Nano Diamond particles. Cooler Master has formulated this thermal compound to provide the following key features:
Nanodiamond particles – designed to prevent erosion and shrug off heat extremes (-50 to 150℃)
Ultra-high thermal conductivity (11 W/m.k) – rapidly transfers heat
Non-electrical conductive properties
Resistant to oxidation, drying and cracking
Highly viscous - Easy to spread and remove
Cooler Master thinks users will benefit from its MasterGel applied to their CPU, GPU or even motherboard chipsets. Backing up its claims Cooler Master has provided a performance graph, as embedded below.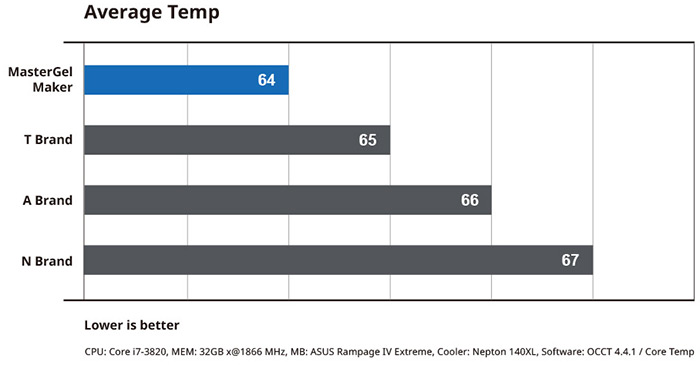 This Nano Diamond infused thermal gel has an MSRP of £9.99 inc VAT. Availability is scheduled for mid-December.