Cherry has been hawking its 'pioneering' high-end performance keyboard, the MX Board 6.0, at trade shows and exhibitions since the start of the year. We've seen it at the CES, the Gadget Show Live and the recent Computex. Finally, it has become available "as of now," the Germany-based keyboard and keyswitch specialist wrote in a press release sent to HEXUS today.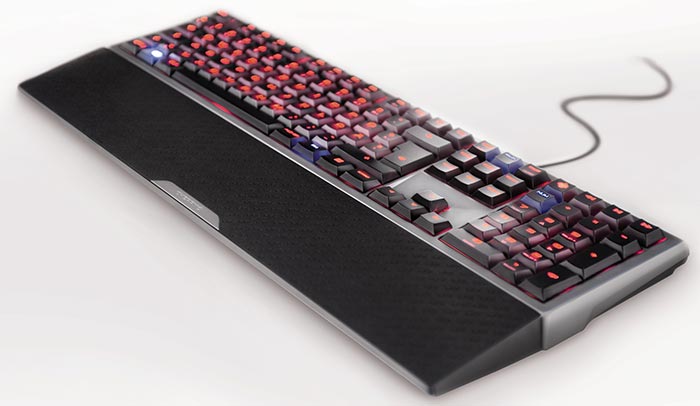 As a reminder of the key technology on offer in this new keyboard, let's do a bit of a recap. This will be the first keyboard to combine Cherry MX technology and Cherry RealKey technology. The end user will thus benefit from the gold crosspoint keys Cherry is famous for boosted in performance by fully analogue signal processing, in realtime, thanks to RealKey. It's said to be "the fastest keyboard in the world".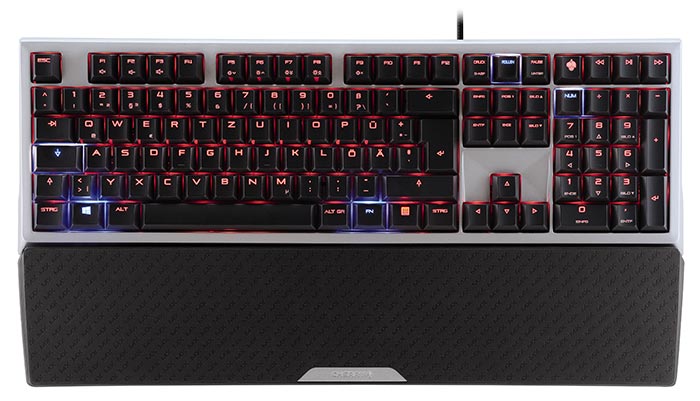 Cherry RealKey technology allows the keyboard to transmit "the signals from every key on the keyboard to the PC within a millisecond – and even all at the same time," explains Cherry hardware developer Christophe Heldeis. Due to the analogue signal path there is no need for digital scanning of the switching points, all the buttons are directly connected to the controller.

The sub 1ms response time of the Cherry MX Board 6.0 compares to an approximate 20ms response time provided by a traditional mechanical keyboard. Users will benefit from full N-key rollover and 100 percent reliable anti-ghosting. There will be no erroneous interpretation of the keyboard input signals, promises Cherry.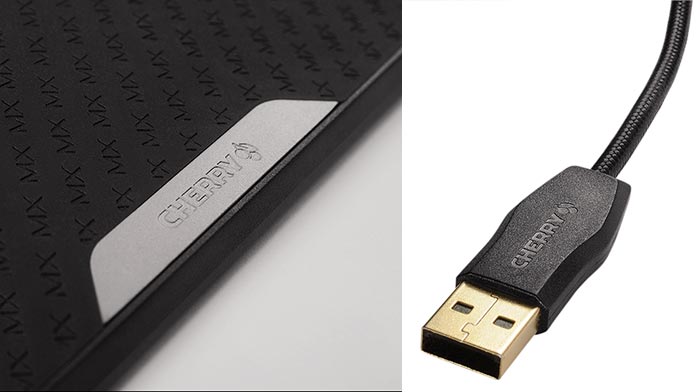 As this is a pioneering flagship product Cherry has pushed the boat out with its features and construction to appeal to enthusiasts. The Cherry MX Board 6.0 employs a premium aluminium housing with clean lines and sanded grease-repellent finish, the keys are laser engraved, its rubber palm rest features magnetic docking, there is red LED adjustable key backlighting and a 2m braided cable is included. Other design niceties that might be appreciated by prospective purchasers are the keyboard's 12 double function keys and easy WinKey deactivation.
Specifications:
Dimensions: 454 x 147 x 24.8 mm
Weight: 1350 g (Keyboard), 257 g (Wrist rest)
Switches: MX Red type Linear (45 cN), for > 50 million key operations
Current consumption: 500mA
Interface: USB
Keyboard layouts: Belgian, German, Spanish, US, French, UK, Pan-Nordic
Reliability and warranty: MTBF (90) > 80,000 hours, 2 year warranty
Price: RRP of €189 ($219), available now