Tech peripherals and accessories maker Logitech has launched an updated version of its popular Wireless Touch Keyboard K400. The new Logitech Wireless Touch Keyboard K400 Plus model doesn't represent a major update to the design but at least Logitech are sticking to the $39.99 RRP of the original.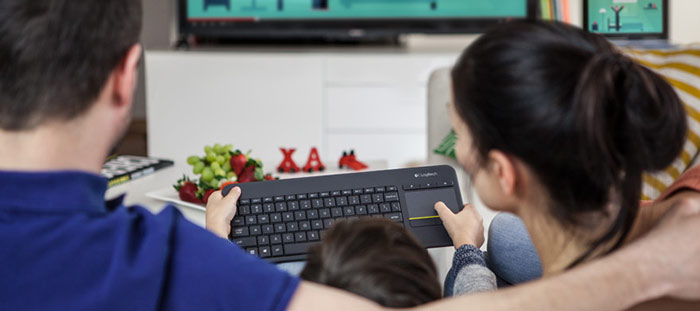 This touch keyboard is meant to be an easy all in one solution for interacting with the PC you have connected to your big-screen TV from your sofa. It's meant to be easy to use with multiple OSes straight from the box. Its operating range is 10m (33ft).
I own the previous K400 model and it works very well indeed when I am browsing and watching stuff on my laptop, which is connected via HDMI to my living room TV much of the time. It seems to respond quickly to input, the touch pad works well and understands gestures, the media keys are useful and its battery lasts for about a year. So I am interested to see what the new Plus model offers beyond the older version.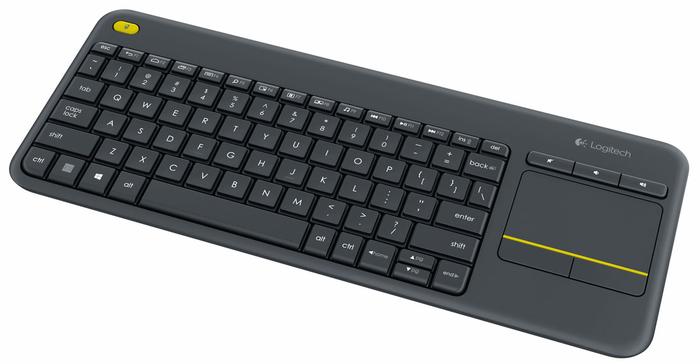 To summarise my findings the differences between the old K400 and the K400 Plus aren't extensive. The most immediate differences are seen in the keyboard layout. The new design offers more shortcut keys. You can see an additional three keys above the touch pad area. It is here that Logitech has shifted all the audio controls – mute toggle, volume down and volume up.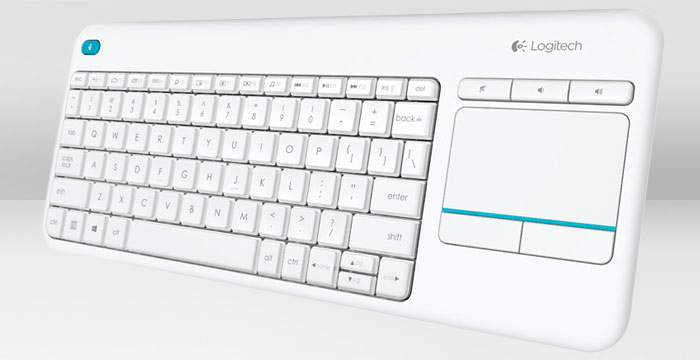 The new keyboard has official support for a greater range of OSes. While the old version was only certified for Windows XP, Windows 7, Windows Vista or Windows 8 / Windows 8 RT the new one is listed as compatible with Windows 10 or later, Android 5 or later and Chrome OS. However I have heard OSes other than Windows supporting the old K400 without any problems.
For the next set of comparisons I have compiled a spec table tabulating only the differences I could find based upon Logitech's product information pages, please see below.
K400

K400 Plus

Weight of 581g inc batteries

Dimensions of 40 x 15 x 3.4cm

Touchpad measures 3.5 inches

Battery life (2 x AA) of 12 months

3-year limited hardware warranty

Weight of 390g inc batteries

Dimensions of 35.4 x 14 x 2.4cm

Touchpad measures 3 x 2 inch

Battery life (2 x AA) of 18 months

1-year limited hardware warranty
The Logitech Wireless Touch Keyboard K400 Plus will be available in the US this month with an MSRP of $39.99 – the same as its predecessor. A global rollout is planned for July.