ASUS has added a surround sound headset to its Strix range of owl-influenced PC accessories and components. The ASUS Strix 7.1 Surround Gaming Headset is described as a "top-of-the-line gaming headset," whichoffers users "incredibly-immersive surround sound and precise positioning," thanks to its 10 discrete neodymium magnet drivers and accompanying LED-lit DSP USB Audio Station.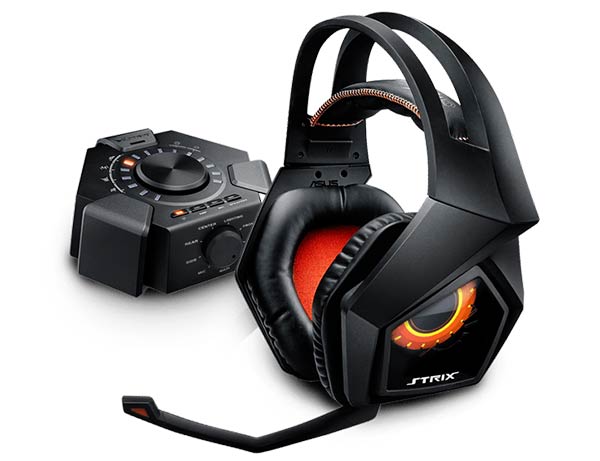 ASUS Strix 7.1 surround sound gaming headset key features:
True 7.1 surround sound: Lifelike, immersive audio with 10 neodymium magnets and volume controls for each channel
Plug-and-play USB audio station: Works as a USB sound card with handy in-game audio controls
Static and breathing lighting effects: Express your gaming style, even in the dark
90% environmental noise cancellation: Clear in-game communication
Four game-audio spectrum profiles: Enjoy immersive audio fine-tuned for first-person shooter (FPS), racing, and action/role-playing games (RPG)
110mm protein leather cushions: Highly breathable material is perfect for long gaming sessions
Foldable ear cups: Travel-friendly design lets you game anywhere
With five speakers per ear this headset can offer true 7.1 surround sound – perfect for games – suggests ASUS. Additionally the firm has implemented a tuned stereo mode for enjoying music and YouTube for example. Built-in nose cancellation filters out 90 per cent of environmental noise, we are told. Furthermore the headset has comfortable breathable protein leather coated memory foam ear cushions.
ASUS bundles the headset with the dedicated plug-and-play USB audio station which is basically a USB sound card, it allows quick and intuitive audio adjustment controls and shares the same distinctive Strix styling as the headset. Four preset game-audio spectrum profiles are included covering the bases of FPS, racing, RPGs and more. The audio station has controls for each audio channel and the microphone level.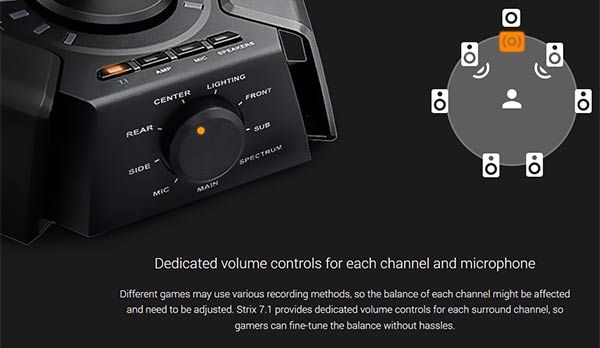 Finally to "express your gaming style" users can choose various lighting modes for both the owl eyes headset and the USB audio station. Unfortunately ASUS hasn't informed us with regard to pricing and availability details of the Strix 7.1 surround sound gaming headset.