An interesting new 'maker' project launches on Kickstarter today. Inventables is seeking $50,000 backing for a project called 'Carvey', which is an easy to use desktop 3D carving machine. If you've been following 3D printing with interest but aren't interested in the usual plastic output those entry level machines produce, then perhaps Carvey would be better for you. It is capable to carving shapes from many common construction materials such as woods, metals and plastics.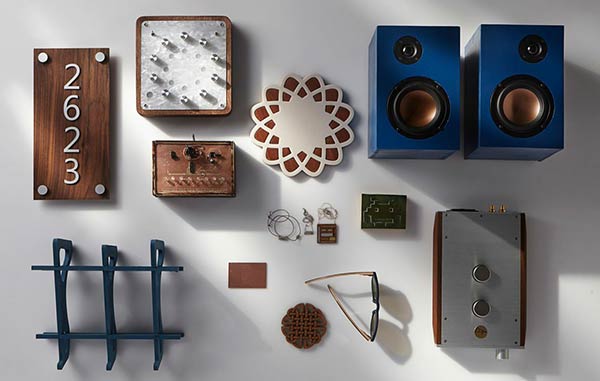 The Carvey machine is easy to fit on a desktop and outputs designs from your computer screen via a free 2D/3D web-app called Easel. When your design is ready, connect a USB cable to the Carvey and click the 'carve' button. Easel supports the import of designs and objects from other programs. It's said to be quiet enough for a classroom setting and could be used for your personal fun, hobby or business.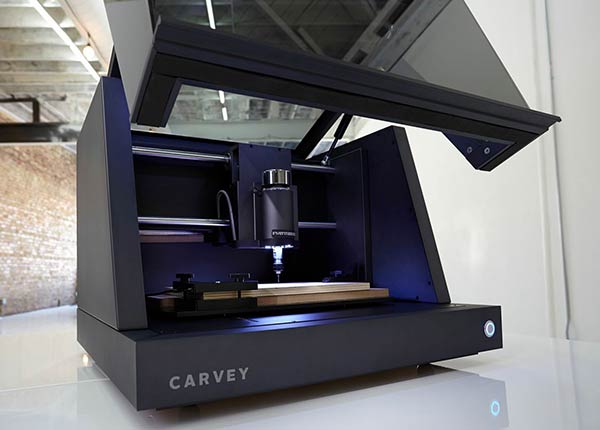 "In the past few years we've seen an explosion in 3D printing, and we believe that 3D carving is the next step," explains Zach Kaplan, Inventables CEO. "We are looking for the support of the Kickstarter community to make Carvey a reality. Carvey is for the maker in all of us, and we hope we can bring everyone the opportunity to create something exciting."
Key features of Carvey include:
Automatic calibration so you can click "Carve" to start
Case design makes the machine quiet enough for you to talk on the phone while its running
Seamless integration with Easel software for easy workflow from design to finish
Colour ‐ coded bit system simplifies multi-cut jobs
LED lighting inside the case to keep you aware of progress

Carvey is said to be the most affordable and easy way for 'makers' to create products from a wide range of different materials. The machines will be available from $1999 via an early bird pledge. The Kickstarter project is supposed to launch at this link at 2pm today.