Massdrop has emailed HEXUS to tell us that its community-designed Infinity Keyboard (requires sign-in) is now available for purchase. We are told that over 1,300 members of computer hardware forums such as geekhack.org were polled on every aspect of this mechanical keyboard; its design, components and pricing. Now the result is up for sale as a self assembly kit with a wide choice of component options. Has the community design input resulted in a camel or a thoroughbred racing horse?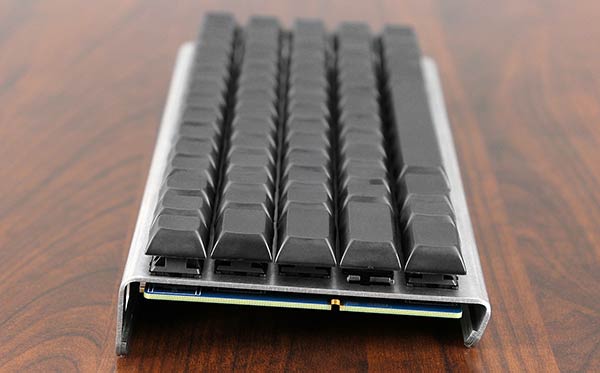 We are told that the Massdrop Infinity Keyboard "is built to be the perfect mechanical keyboard," and features open-source software developed by Jacob Alexander "the world's top mechanical keyboard expert". It is programmable with infinite key layer options (hence the name).
As mentioned in the intro users have a wide choice of components. The base plate, layout and keys are user configurable. In the standard base kit, which requires about an hour of work to solder and assemble, users get the following:
Dual Cherry MX / Matias (ALPS) silk screened printed circuit board
Cherry MX or Matias (ALPS) Switches included in base price
Stainless steel bent metal case plate
Option to add Black, Blank PBT keycaps in the DSA Profile from Signature Plastics for additional cost
USB cable
Stabilizer assembly compatible with Signature Plastics Spacebars
As you can see above, the keyboard can be configured with your choice of ALPS or Cherry MX switches. Massdrop lists the following options; Cherry MX Brown, Red, Black, Clear, Blue, Matias (ALPS) Tactile Quiet or Click switches. The keyboard circuit board is built to offer N-Key rollover.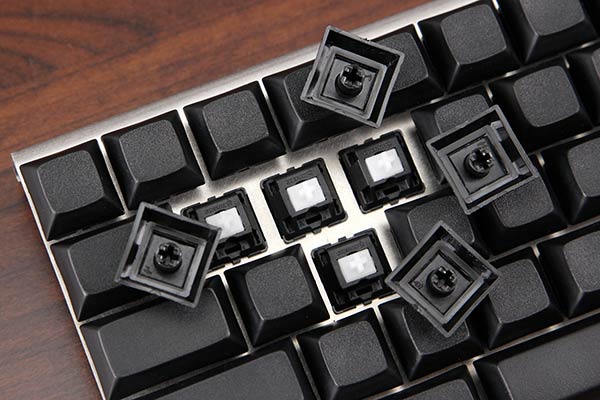 Layout choices are between the Standard US and Hacker designs but remember you can customise the characters or control codes on a per key basis via an online configurator. This gives you the titular 'infinite' possibilities.
In the above bulleted list you can see a reference to 'PBT keycaps' made by Signature Plastics. These are said to be "incredibly durable," but they add $35 to the end price ($45 if you choose ALPs keyswitches). However Massdrop promises that "your caps will feel just as amazing 20 years from the day you finish constructing your keyboard" if you choose this optional extra.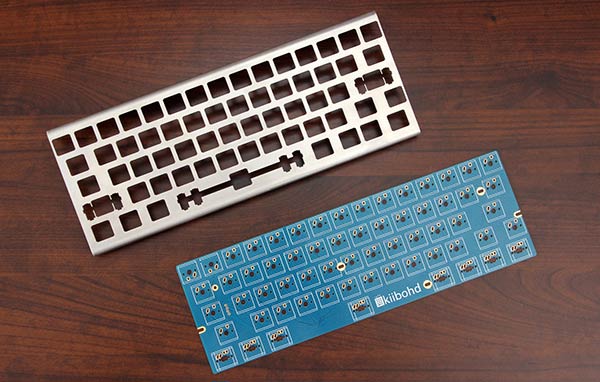 Massdrop's way of bringing things to market is rather interesting. It brings hardware enthusiasts and manufacturers together. The community decides on key product features and the pricing region it is looking for - then as more people jump on board the pricing can fall thanks to economies of mass production. Massdrop's team includes product design engineers to smooth the interface between product desires and manufacturing capabilities.
The current scale of pre-orders has got the price down to $129 (+36.85 shipping to UK). If 100 or more people commit to buy the price will drop below $100. Pre-orders end in 14 days, shipping starts from 26 December 2014.