Logitech has launched what it claims to be "the world's fastest gaming mouse". This rodent's claim to fame centres upon its "furious" tracking speed which is reputedly capable of over 500 inches per second (IPS). This mouse is designed to help FPS gamers perform at their best. Also it is yet another one of those products which was "designed from the ground up"...
The Logitech G402 Hyperion Fury Ultra-Fast FPS Gaming Mouse, to give it its full title, utilises two Logitech technologies to achieve its performance. The Delta Zero sensor technology and the Fusion Engine hybrid sensor technology combine for the first time in this product to give you unbelievable accuracy and speed.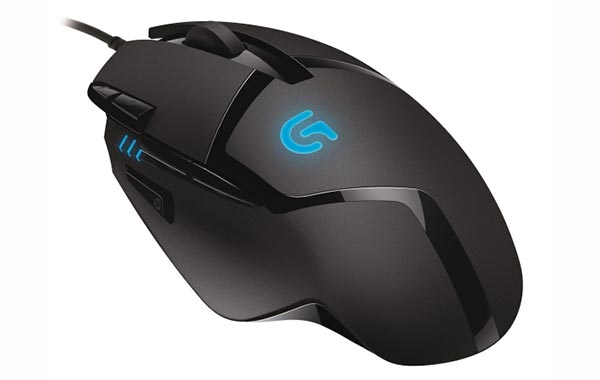 The so called Fusion Engine is powered by an on-board dedicated ARM processor that takes data from the optical sensor, gyroscope and accelerometer. Logitech says that this processor is used for both achieving the very fast tracking speeds and also allowing users to save and play back macros which can be easily customised using the Logitech Gaming Software.
The mouse also offer the following great features that should appeal to the majority of gamers; 8 programmable buttons, 4 on the fly DPI settings, a 1 millisecond report rate and comfortable rubber grip contours. The full official specifications are listed below.
Technical Specifications
Fusion Engine hybrid sensor
8 programmable buttons
On-the-fly DPI Switching
32-bit ARM processor
Tracking: Resolution: 240-4000 dpi, Max. acceleration: >16G*, Max. speed: >500 ips*(* Tested on Logitech G240 Gaming Mouse Pad)
Responsiveness: USB data format: 16 bits/axis, USB report rate: 1000 Hz (1ms), Microprocessor: 32-bit
Glide: Dynamic coefficient of friction -: .09 µ (k)*, Static coefficient of friction -: .14 µ (s)* (*Tested on wood-veneer desktop.)
Durability: Buttons (Left / Right): 20 million clicks, Feet: 250 kilometers
Physical specifications: Weight: 144 grams (mouse plus cable), Weight: 108 grams (mouse without cable), Length: 136mm, Width: 72mm, Height: 41mm, Cable: 7ft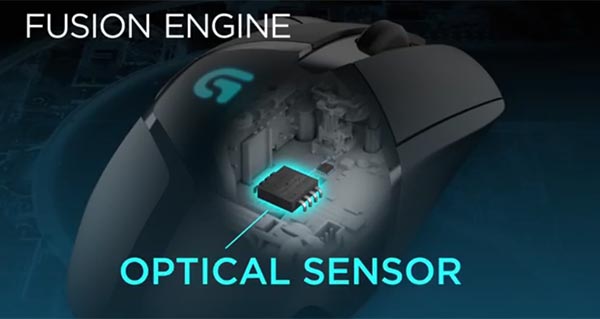 The Logitech G402 Hyperion Fury Ultra-Fast FPS Gaming Mouse works with Windows Vista or newer Windows OSes and comes with a 2 year warranty. The only common gaming mouse feature it seems to lack is an adjustable weighting system. It goes on sale in August for $60.