Thermaltake's gaming hardware division, Tt eSports, has today launched its METALCAPS keyboard accessory packs. These are, as you might guess, selection packs of replacement keycaps for your Cherry MX or Tt eSPORTS Certified Mechanical computer keyboard. They have a silver appearance and are constructed of a Zinc alloy "for overall durability and a solid feel while typing".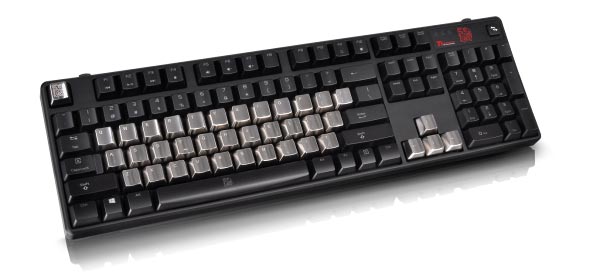 The Tt eSports METALCAPS will be available in four packs as follows:
W A S D + Esc key
Q W E R + Esc key
↑↓←→ + Esc key
38 keys combination (letters, punctuation, ↑↓←→, and Esc key)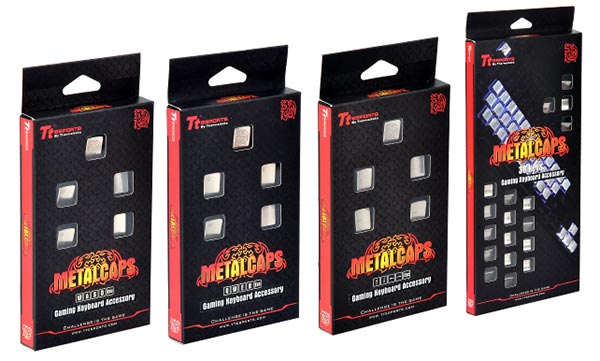 The keycaps will be packaged as you can see above. Tt eSports has given us a guide price of US$19.99 for any of the packs of five keys. To buy the 38 key set will set you back US$69.99.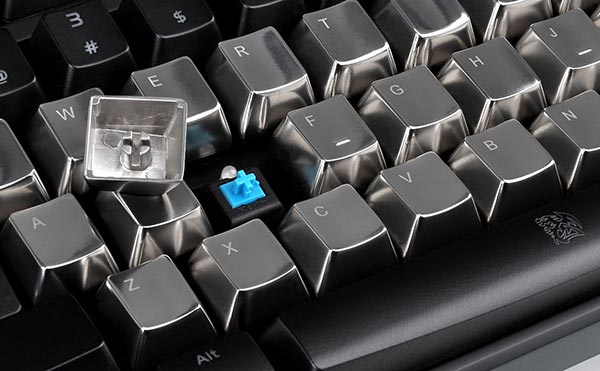 Tt eSports says it has produced these shiny new keycaps to "come to the aid of the mechanical keyboard community," and give modders a convenient way to soup-up their mechanical gaming keyboards. As mentioned above, the replacement keys are compatible with any Cheery MX switch or Tt eSports gaming keyboard. You can see the Cherry standard '+' keyswitch to keycap connector in the picture above.
We are informed that the keys will be made available this month in the USA, Germany and Taiwan initially with global rollout to follow "soon." There are other no-name metal keycaps available and lots of plastic WASD options but it's good to see some branded competition.