The Kickstarter campaign for The Micro 3D printer by M3D can safely be called a success, just three days after its launch. At the time of writing the project has achieved $2,050,300 in pledges – the developers had only been fishing for an unambitious $50,000 (which was smashed within minutes). The Micro's USP is its price; the device is scheduled to hit the market in August for $299 – but many early backers have secured this pint sized 3D printer for as little as $199.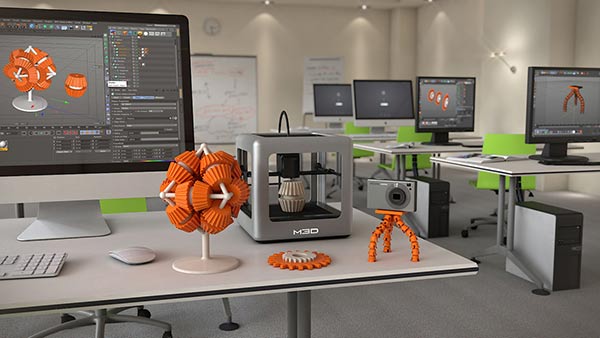 M3D describes its 3D printer as "the first truly consumer 3D printer," and say it is also "incredibly intuitive, easy to own, and seamless by design". It's not a kit like some rival cheaper model 3D printers but is ready to use straight from the box. The printer uses a sensor and feedback system built into the print head which is dubbed 'Micro Motion Technology' to provide auto levelling and calibration for accurate and enjoyable 3D printing. The accompanying M3D printer software is also said to be "as interactive and enjoyable as a game," and fully touch-screen capable (Windows, Mac, or Linux).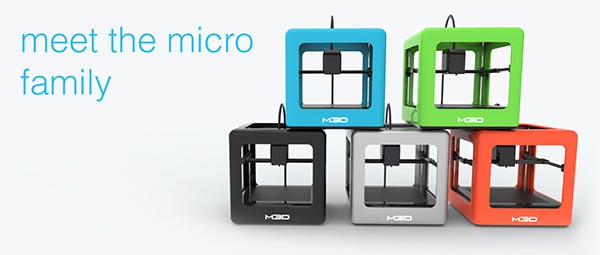 The Micro can use your choice of PLA or ABS material, standard 1.75mm filament spools or its own design filament spools to build your 3D models. The custom M3D spools are made to fit tidily inside the printer chassis.
M3D Micro 3D printer specs:
Dimensions: It's a cube, 7.3-inch (185 mm) per side.
Weight: approx 2.2 lb (1 kg).
Connectivity: USB-Compatible connection.
Material support: ABS, PLA, Nylon, and more.
Filament: standard 1.75mm. Nearly 1/2 lb (225 g) rolls.
Print Bed: Removable.
Construction: Glass-Filled ABS Body
Resolution: 50-350 micron layer, Accuracy of 15 micron in X and Y positioning.
Print head speed: 60mm/s
Object output: Print height: 116mm (4.6"). Base Print Area: 109mm x 113mm (4.3" x 4.5"). Print Area Above 74mm: 91mm x 84mm (3.6" x 3.3").
Compatible with: Windows, Mac, or Linux based system.
M3D software: for an effortless, plug-and-play experience
File Types Supported: .stl, .obj
Supports and uses open source software (for advanced users).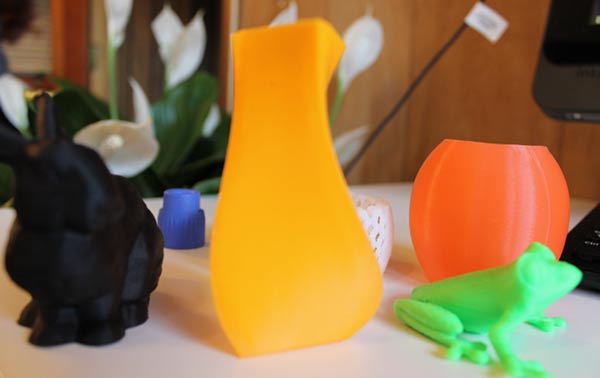 The Micro has apparently taken two years of design and development to get to where it is now. M3D say it is the most space efficient 3D printer ever made and also lay claim to it being the lightest and quietest 3D printer with the lowest power consumption. Of course due to its size the objects outputted are also restricted – in this case to a maximum height of 116mm (4.6-inches).

M3D wanted Kickstarter backing to help it ramp up production safely in the knowledge of strong backing. With such a tidal wave of support it will hopefully be able to exceed its targets and goals quite easily.