Microsoft has taken the wraps off its Kinect for Windows v2 hardware. The move follows the delivery of Kinect for Windows v2 Developer Preview kits to developers last summer. We also saw some fruits of developer labour with some amusing videos of Kinect 2 powered real-time face swapping published a few days ago.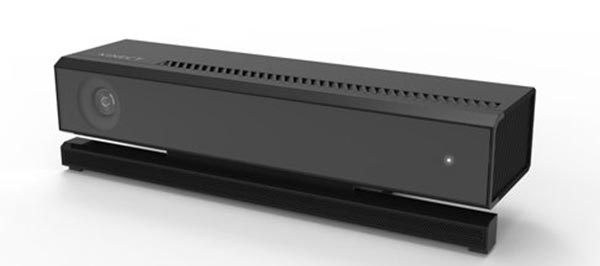 What is there to see today? In Microsoft's own words, not much; "The sensor closely resembles the Kinect for Xbox One, except that it says 'Kinect' on the top panel, and the Xbox Nexus—the stylized green 'x'—has been changed to a simple, more understated power indicator." The hub, which ties the sensor to the PC and a power supply and the power brick, which supports voltages from 100-240 volts, is pictured below.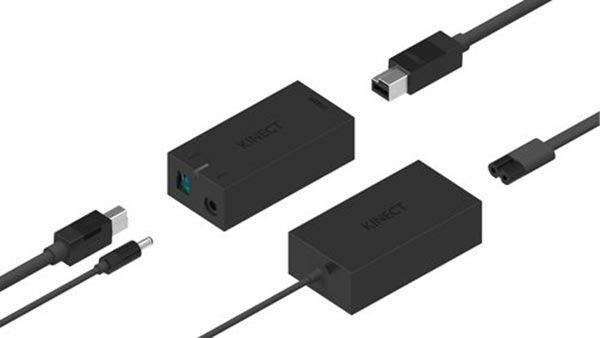 Capabilities
As mentioned in the intro some early demos of what the Kinect for Windows v2 will be capable of have been recently published on the official blog. As well as the quirky face-swapping demo, earlier in the month an "advanced technology group at Razorfish," put together a Unity powered soccer game with 3D soccer avatars controlled by the player's full body movements.
Razorfish developer James Ashley put an important point forward about the new Kinect; that it will be a very cheap device for what it is capable of. "It has a much higher resolution than some standard time-of-flight cameras currently selling for $8,000 or $9,000. Even though the Kinect for Windows v2 final pricing hasn't been announced yet, we can expect it to be much, much less than that," thought Ashley.
The Kinect for Windows blog says that we are getting closer to launch but doesn't get more specific than that with timescales.