Taiwanese peripheral company Genius has officially launched the new Genius Cam Mouse we first saw at Computex in June. This is probably pretty much a device you can guess the functionality of from its name but the headlining description of its functionality from Genius is as follows; "an innovative mouse that becomes a camera with instant photo uploading, QR code scanning and more". You could also simply describe it as a product which combines a wired mouse and a 2MP camera sensor.
The Genius Cam Mouse brings you the "best of both worlds" with its 2-in-1 combination of a 1200 dpi BlueEye technology wired mouse and built-in 2.0MP 720P HD pixels camera unit. The Cam Mouse is switched from being a mouse to a camera with the simple and quick slide of a panel on the underside of the mouse "in a split-second". The panel slides to expose either the BlueEye mouse sensor or the camera lens which automatically activates either 2-in-1 mode on the computer to which it is attached.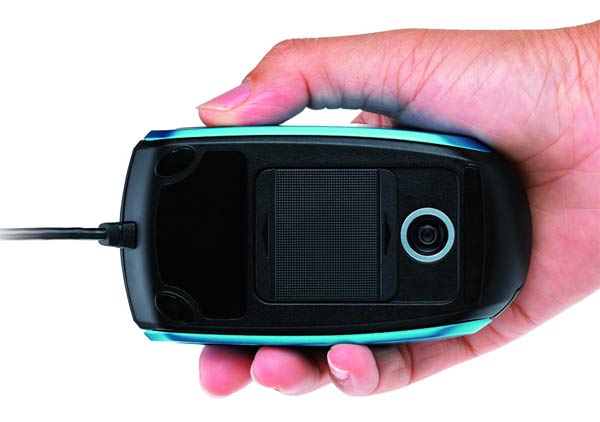 Cam Mouse features
Innovative mouse that also functions as a camera
1200 dpi BlueEye technology works on almost any surface
2.0M 720P HD pixels provide high resolution images
Contoured for comfort
Instantly uploads photos to social media sites
Easy-to-use photo-editing tools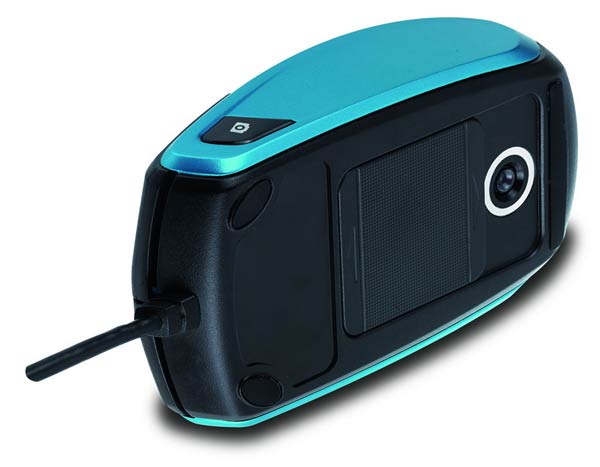 For a product like this it is very important to have good software to enhance the utility of the device. Genius says that the Cam Mouse makes it easy and simple to share photos on social networks with instant uploading also there are photo editing tools provided. QR code scanning and recognition is a handy function to have as these codes become more ubiquitous in places we might travel with our laptops.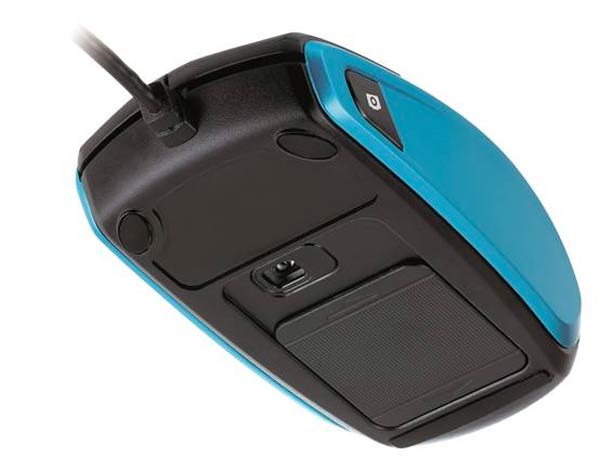 Cam Mouse physical specs
Dimensions: 104 x 57.8 x 37mm (L x W x H)
Body Weight: 98 g
Buttons: Four (left, right, middle button with scroll, snapshot button )
Connection: USB
The Genius Cam Mouse is available in Black, White and Blue colour options priced at $29.99.