Wacom's input tablets are already held in high regard, but the Japanese manufacturer has seen fit to enhance its range with the addition of multi-touch technology.
The company's new line of Bamboo tablets - including the Bamboo, Bamboo Touch and Bamboo Fun - all incorporate multi-touch technology, allowing for users to control their desktop experience through a series of gestures.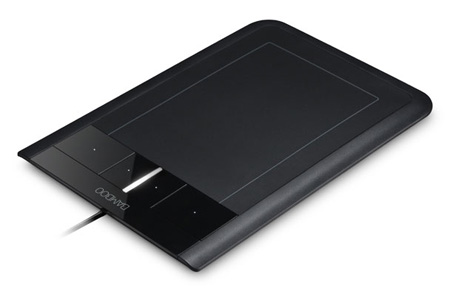 If you're used to multi-touch on notebook trackpads or mobile devices such as Apple's iPhone, gestures on Wacom's Bamboo tablets should be second nature - you'll find support for all the usual controls, including scroll, zoom and rotate.
What's useful is that the large surface area should make gestures easier to perform, and any of Wacom's Bamboo tablets will add multi-touch functionality to existing PCs - a useful option if you're considering upgrading to Windows 7. It's also fully compatible with Mac OS X.
Wacom's new range is available now, with prices at £59.99 for the Bamboo Touch, £74.99 for the Bamboo (includes wireless pressure-sensitive pen) and £169.99 for the Bamboo Fun (larger tablet, includes wireless pressure-sensitive pen). Those uninterested in multi-touch functionality will be happy to hear that Wacom's also launching a standard model - the Bamboo Pen - that's available for £49.99.