Hewlett Packard has launched its answer to Microsoft's Surface Pro 3 - its brand-new HP Pro x2 612. This device is the company's first commercial detachable PC. It is also going to be made available without a keyboard dock – as a standalone tablet – called the HP Pro Tablet 612.
This new addition to HP's lineup is said to have a business-focused design, aiming at enterprise users, featuring a 12.5-inch display and up to 14 hours of battery life. Powered by Intel Core i3 or i5 processors, the device can also include Intel vPro technology for extra security and is equipped with an HD or full HD screen, depending on configuration. The tablet also comes as standard with a Wacom pressure sensitive digitizer and pen, including a slot which lets you store the pen. Its built-in storage capacity can be specified from 64GB to 512GB.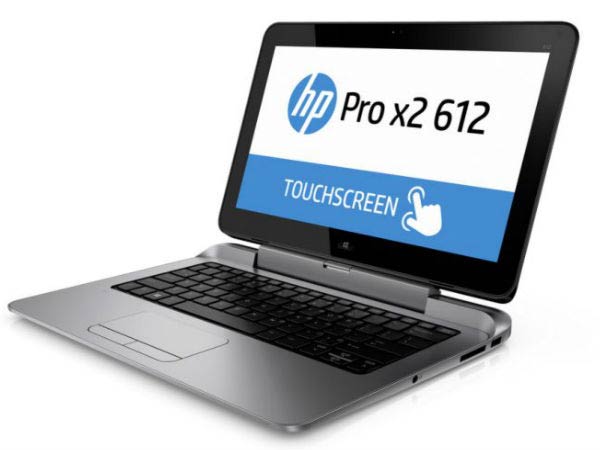 The Power Keyboard accessory bundled with the HP Pro x2 612 comes with VGA, RJ45, DisplayPort, 2 x USB 3.0 ports, a full size SD card reader and a built-in battery which can boost the device's battery life from 8 hours to 14 hours. The keyboard also features backlit keys and a spill-resistant surface.
Although compared to the Surface Pro 3's keyboard, HP's device offers more features, it also makes the device heavier and thicker when so equipped. The Pro x2 612 weighs in at 910g rather than Surface Pro 3's 800g, but HP does offer a lightweight travel keyboard alternative, which omits the extra battery and acts as a case for the tablet. That might be ideal for those who need the device to be even more travel-friendly.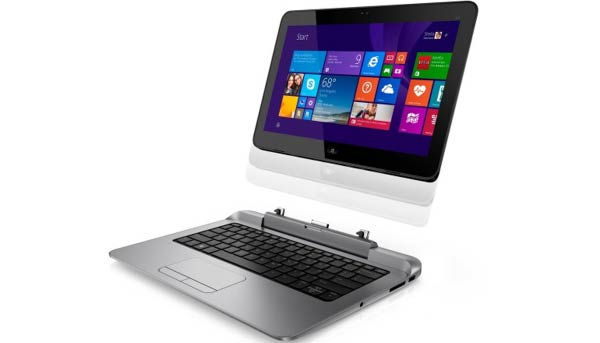 Since HP is pushing the device to enterprise and government agencies, it also can include an optional fingerprint reader, a Smart Card Reader, TPM and HP Client Security. The HP Pro x2 612 runs Windows 8.1 whilst providing support for Windows 7 if that is your preference (but remember it is a tablet first and foremost). It also features 3G or 4G LTE mobile connectivity options via a micro SIM slot. The tablet itself also houses a single USB 3.0 port and microSD card reader.
HP says that the HP Pro x2 612 will start shipping from September, with the Power Keyboard included. However, the tablet is also available for purchase alone; in this configuration it is called the HP Pro Tablet 612. Unfortunately pricing information for either the HP Pro x2 612 or HP Pro Tablet 612 is still unknown at this time.