Logitech has today announced its latest desktop keyboard-and-mouse combination, the Cordless Desktop Wave Pro.
The bundle consists of the existing curvy Logitech Wave Keyboard, and the all-new Logitech MX1100 Cordless Laser Mouse.
The Wave Keyboard, as you're probably aware, aims to offer improved comfort through its "innovative wave key frame, a U-shaped constant curve and a cushioned, contoured palm rest". Despite its ergonomic bends, Logitech claims it requires no learning curve.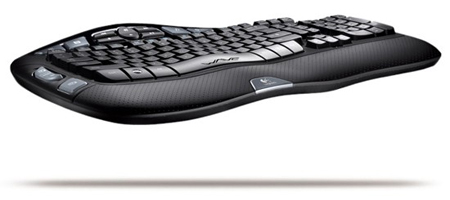 We've seen the keyboard before, though. What's of interest in this particular bundle is the new-and-improved MX1100, successor to the popular-but-old MX1000.
The new cordless laser mouse keeps the ergonomic trend going, and is curved to match the shape of your hand - though, lefties will no doubt disagree. When purchased as part of the Cordless Desktop Wave Pro bundle, the mouse comes with a USB plug that'll let you recharge its battery while you're working.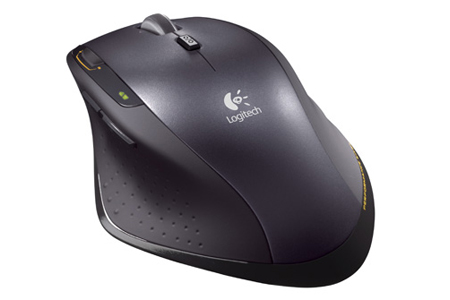 Logitech states that a quick 15-minute USB burst will give enough power to last a day, and a seven-hour charge will last up to six weeks. If USB isn't for you, you can still plug the mouse to an AC adaptor and charge from a wall outlet.
As you'd expect, the MX1100 provides most of Logitech's usual rodent-goodness, there's the standard 2.4GHz wireless technology, a MicroGear Precision Scroll Wheel, eight programmable buttons, an adjustable dpi, and a handy ol' thumb button.
The downside is its price-tag, as the bundle is expected to be available worldwide in September at a suggested European retail price of €119.99. Those looking for just the MX1100 will be able to pick up the mouse when it launches as a standalone product in mid-September at a suggested retail price of €69.99.
Official press release: Logitech Offers You Its Highest Level of Comfort with Cordless Desktop Wave Pro