Asus has finally got around to readying stocks of its pastel PNK peripherals for gamers. This week the gaming focussed RoG sub-brand listed five PNK accessories for gamers who are attracted to this strawberry milkshake shade (plus light grey). If you head on over to the official Asus Web Store you can now order the RoG Strix Flare gaming keyboard (MX Red or MX Brown keys) at $179, the RoG Strix Fusion 300 headset at $99, the RoG Gladius II Origin mouse at $99, and RoG Sheath mousepad at $39 - all in a muted salmon PNK finish.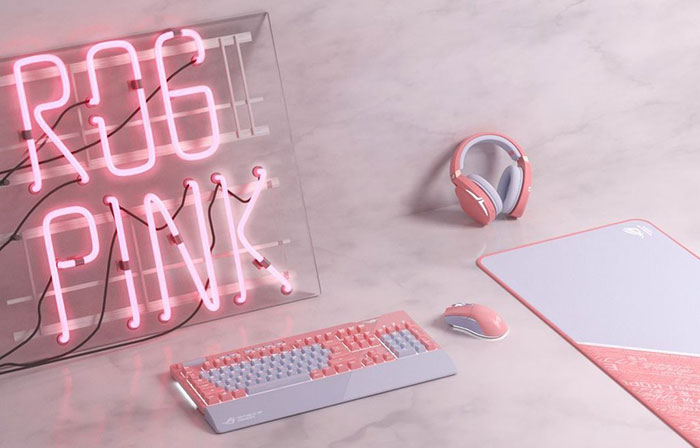 As a follower of the Asus RoG Twitter account I have seen these PNK peripherals teased for several months. I recall that Asus teased them ahead of Valentine's day this year. Meanwhile, gaming PCs and peripherals competitor Razer put its plans into action and launched a range of nine Quartz Pink laptops and peripherals two weeks ahead of Valentine's 2019.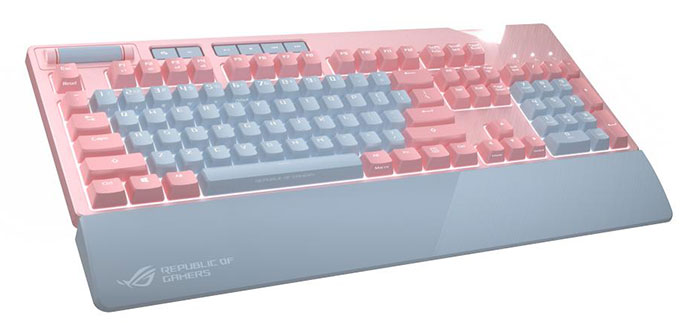 If you look at the 'regular' Asus RoG gaming peripherals upon which the PNK range is based, such as the RoG Strix Flare Cherry MX mechanical keyboard (with choice of MX red or brown switches), you will see the traditional style is almost wholly a 'brushed' matt black with any colouring of the gaming environment reliant upon the RGB LEDs such a keyboard bristles with; under the keys, edges, and custom acrylic logo areas. Shifting attention to the PNK version of the same product, the physical exterior construction materials are in a two tone pink and grey combination, but all else remains the same. However, buyers have more MX mechanical keyswitch choices with the black model, a full range to choose from: red, brown, blue, black, speed silver, and silent red.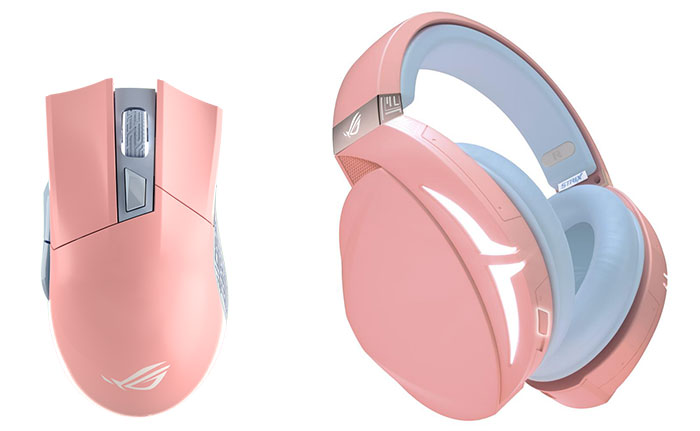 Asus lists all these new PNK products as limited editions but thankfully hasn't added any pricing premiums on them in its own store. At the time of writing I can't find any Asus RoG PNK accessories on the Asus UK store.