Thermaltake has released its Level 20 RGB Battlestation Gaming Desk, which it showed off earlier this year at the CES 2019. This electric powered mechanised adjustable desk includes a full mousepad surface and software configurable RGB LED lighting around its perimeter. The desk includes a 'smart controller' 6-button panel with digital readout that can be used for height adjustments between 70cm to 110cm and to quickly recall four height presets.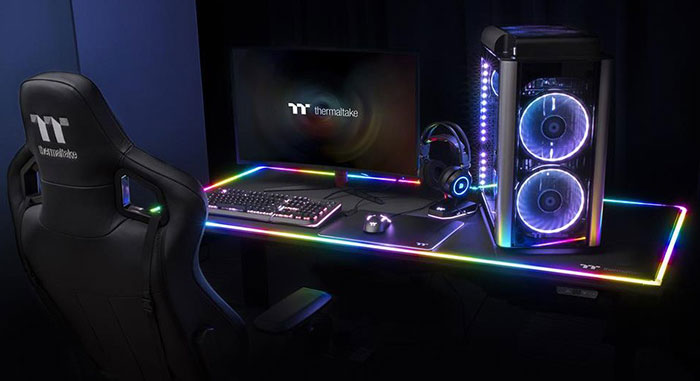 Thanks to its adjustment potential, Thermaltake reckons the Level 20 RGB Battlestation is suitable for gamers who prefer to sit at various heights, or stand, to enjoy their hobby. The fitted electric motor is said to be silent and smooth in operation. If you are worried about the desk's weight bearing qualities, the structure is said to be hewn from steel and aluminium and be able to safely bear up to 150kg, which should be plenty even for the biggest PC towers, monitors and accessories (even the 72.5kg In Win Z-Tower).

Thermaltake says users can adjust the RGB lighting in the gaming desk using its iTAKE software. Any lighting effects can be synced with TT RGB PLUS products through TT RGB PLUS software too. Furthermore the desk's RGB lighting is compatible with both Razer Chroma ecosystem and Amazon Alexa. Connect the desk to your PC via USB 2.0 for this kind of functionality.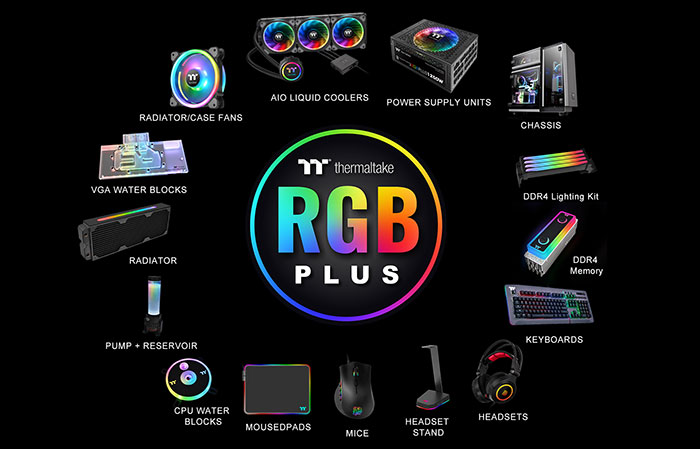 We have already mentioned that the desk is height adjustable between offering a 70cm/27.6-inch to 110cm/43.3-inch high surface. The desk's surface area is 165cm x 75cm and 3cm thick. Under the cover-all mousemat surface Thermaltake has employed MDF for strong and flat construction. Cutouts are provided for "smart cable management". Thermaltake has fitted rubber feet to the legs to avoid any floor scratches. The desk on its own weighs in at 68kg.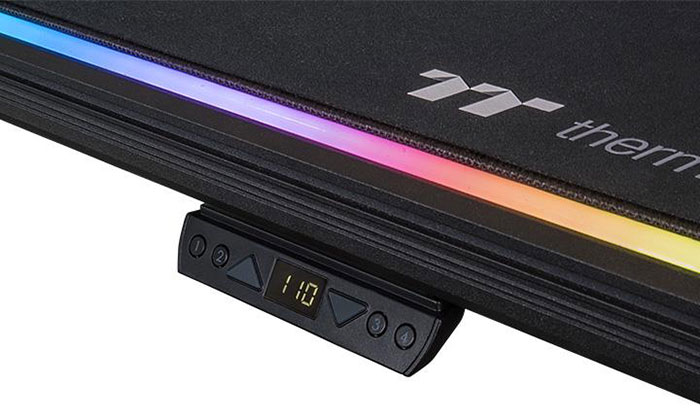 The Thermaltake Level 20 RGB Battlestation Gaming Desk is available direct from the TT Premium store for $1,199. It comes with a two year warranty.