Cooler Master has today launched the MP860 dual surface RGB mousemat. This is the first peripheral launched as part of Cooler Master's M800 Series. In an email to HEXUS, Cooler Master said that that this mousemat will be followed up by the MK850 keyboard and MM830 mouse later this year. Cooler Master's MP860 has two qualities to make it stand out from the common of garden mousemat; firstly its 19 LEDs, and secondly its choice of mousing surfaces.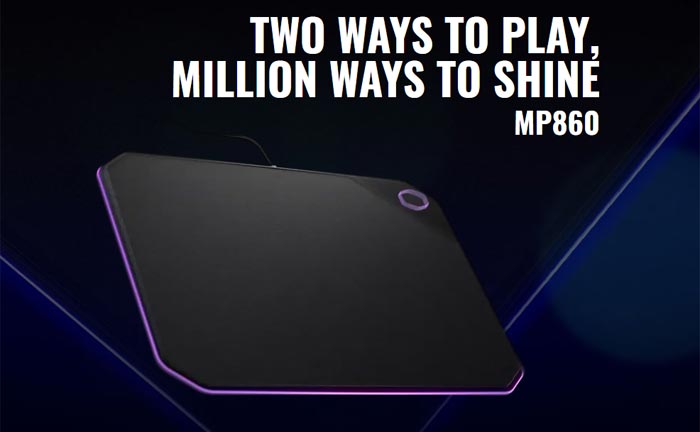 The 19x RGB LEDs are embedded in the borders of the MP860 and said to be capable of smooth animations and transitions free of glitches. Cooler Master offers software to customise the RGB lighting effects and there are pre-sets from which you can easily build your desired effects, among them; static, breathing, colour cycle, wave, stars, marquee, and custom. The software also allows for lighting sync between this and other Cooler Master peripherals.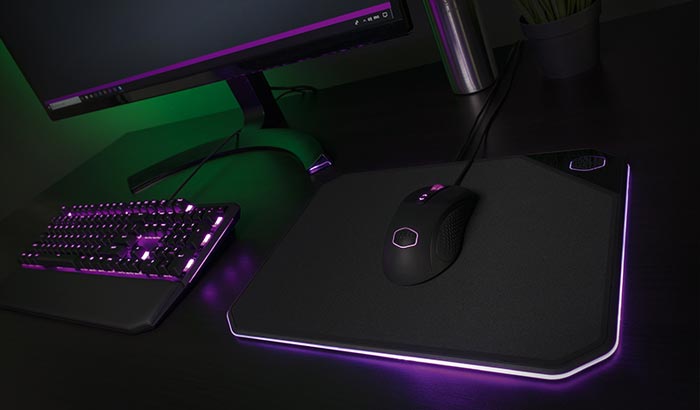 Due to the power required by the LED illumination you connect this mousemat to your PC via a USB port. The supplied cable is 1.2m long.
The dual textured surfaces of the Cooler Master MP860 can be briefly described as low-friction cloth, and anodised aluminium. Cooler Master suggests that the cloth surface is optimised for speed while the aluminium surface delivers greater precision and control.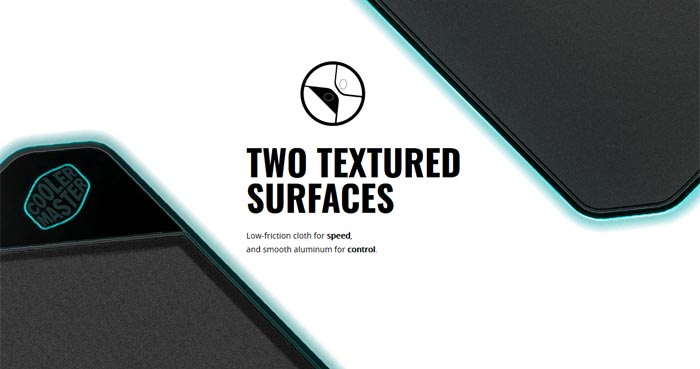 Another key spec of the MP860 is its size. The device measures 360 x 260mm, and it is 6 to 10mm thick (front to rear) providing a slight incline towards the back.
Buyers get a two year guarantee and the new peripheral will become available "within the next month" in the UK, priced at an RRP of £79.99.
About a year ago we reported upon the launch of the Cooler Master RGB Hard Gaming Mouse Pad with a silicone-on-steel mousing surface (single surface) which was to marketed at a much more reasonable US$29.99.