France-based Lexip is looking for support for what it claims to be "the most accurate and versatile gaming mouse ever created". With such a claim, the mouse would have to be something special and it does seem to offer USPs in its operation and versatility. The Lexip gaming mouse hit Kickstarter a week ago and it has definitely got off to a flying start. Within 25 minutes the project was fully funded (€25,000) and it has edged past €130,000 in recent hours.
At the heart of this mouse's appeal is its integration of two joysticks. The first joystick is basically the whole mouse shell. Tilt your mouse shell up, down, left or right to control a variety of moves. It offers +/- 20 degrees of movement over those axes. Secondly, there is a stubby joystick built-into the thumb grip which facilitates +/- 30 degrees of movement. In combination, Lexip says that the twin joysticks work intuitively with your mouse hand movement to provide easy and quick access to additional commands, keys or shortcuts.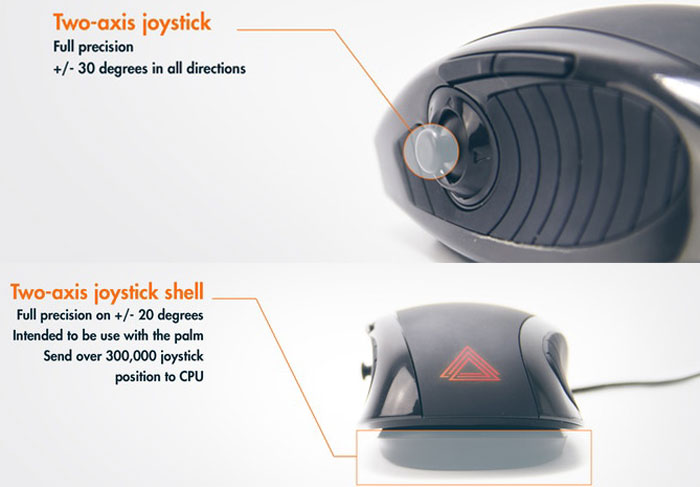 Lexip reckons both casual and pro gamers will be interested in its 3D mouse and talks about the benefits users feel in various gaming genres such as space simulators, building games, racing games, first person shooters, MMO, and MOBA players. Check through the Kickstarter page for more details on each of those applications.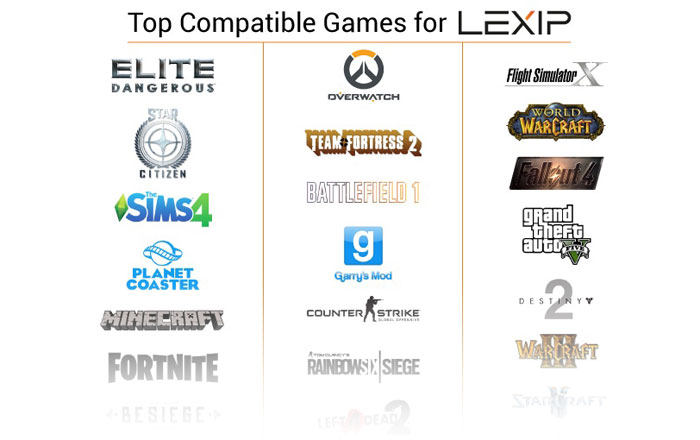 Though described as a gaming mouse, Lexip asserts that its new mouse will find fans amongst designers, engineers and home/office power users. Lefties need not worry about being neglected either, as Lexip promises a left-handed variant of its ergonomic 3D mouse design will be available.
Looking through the more usual mouse specs, this device offers seven programmable buttons, a click wheel, an adjustable PixArt ADNS-9800 Laser gaming sensor, joystick sensitivity adjustment, macros, detachable braided cord, and RGB lighting over three zones.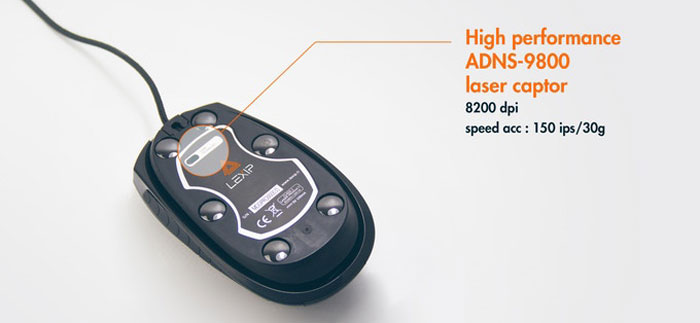 The Lexip gaming mouse successfully passed its first stretch goal of €100,000 on 4th Feb and that means backers will get a special gel tab for the side joystick top and an addition Kickstarter green power cable.
Currently the entry level pledge to get a mouse in June 2018 (approx) is €99 (with 103 of this offer left until price goes up to €109).