Many PC gamers, enthusiasts and professionals prefer mechanical keyboards but the key construction means that it's difficult for product designers to create modern ultra-thin keyboards, or to incorporate them into easily portable laptops. Cherry MX switches are amongst the most popular and highly regarded mechanical keyboard switches and just ahead of the weekend Cherry emailed HEXUS about its new MX Low Profile RGB switches.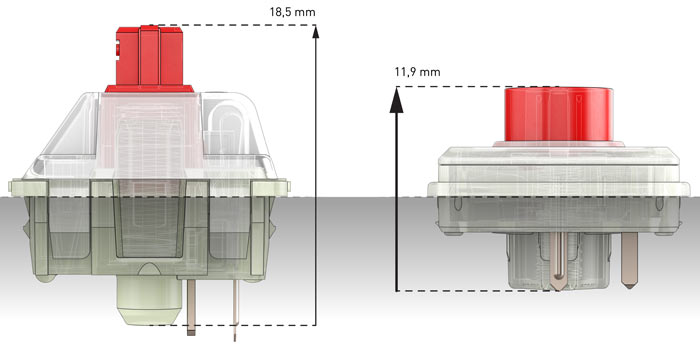 Above you can see, in comparison, the key qualities on offer by the Cherry MX Low Profile RGB switches. In brief, the height of the switch is reduced by about a third resulting in dimensions of 11.9 x 15.0 x 15.0mm (H x W x D). For the record a conventional MX switch measures 18.5 x 15.6 x 15.6mm (H x W x D) - the difference isn't just the height.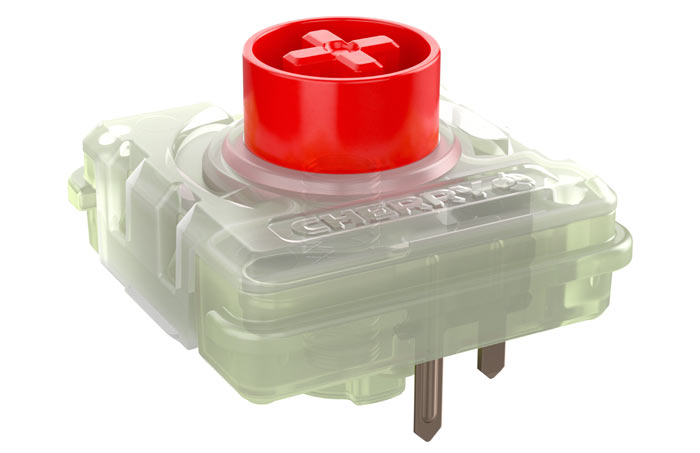 Despite the low profile, Cherry says that the new key switches offer "the same perfect operation feeling that Cherry's conventional switches have already established as a gold standard on the market". Actuation characteristics are said to be almost the same but travel has been reduced from 4.0 to 3.2mm. As usual, the keys include high-precision and long-life Gold-Crosspoint technology, with self-cleaning and corrosion resistant properties, backed up by a guarantee for over 50 million keystrokes with no loss of quality.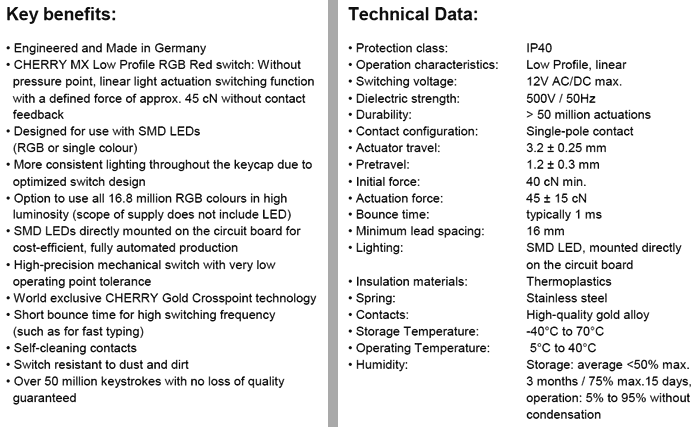 Interestingly Cherry says that the MX Low Profile RGB key switches have one additional benefit - a shorter bounce time for higher switching frequencies.
All the media and info you see here relates to the MX Low Profile RGB Red variant. This has the same properties as the regular MX Red variant, such as a linear switching characteristics and an actuation force of 45cN, says Cherry. Thus the key is a good choice for gamers and fast typists - or anyone else who prefers this key feel. As its wording says the Red variant is the 'first', we should expect further variants in time.