Following its successful crowdfunding campaign in 2016, which resulted in 3,000 people getting their hands on a first generation NexDock, a new dock has been announced by the same company. The new 2-in-1 NexDock, estimated for launch around mid-2017, will support the recently announced slot-in Intel Compute Card, among other devices.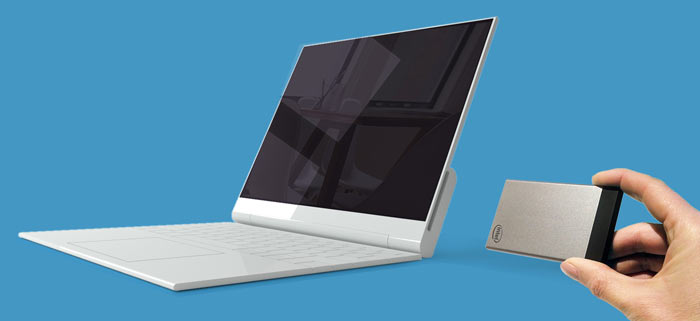 NexDock is one of Intel's regional partners for the Intel Compute Card and the next gen NexDock will be "the first docking unit that supports the Intel Compute Cards in 2-in-1 laptop form," asserts the hardware developer.
As with the previous model, the new NexDock will continue to support devices such as Windows 10 smartphones with Continuum feature, Raspberry Pi, plus other modern devices with a USB-C port. Intel's Compute Cards will fit into a specially designed slot on the right edge of the new NexDock, as you can see in the pictures throughout this article. Remember the Compute Card can measures just 95 x 55 x 5mm but can pack a 7th Gen Intel Core vPro processor. To allay any worries about cooling/throttling, the NexDock's slot for Compute Card will feature active cooling.

If you like the NexDock idea you will be happy to hear that the firm behind these devices plans to continue its paradigm shifting push to separate processor & OS from displays. The firm hopes to thus reduce electronic waste and be behind longer lasting computers. As well as this newly announced NexDock 2-in-1, the hardware maker says that it plans to produce more NexDocks in a variety of screen sizes and form factors.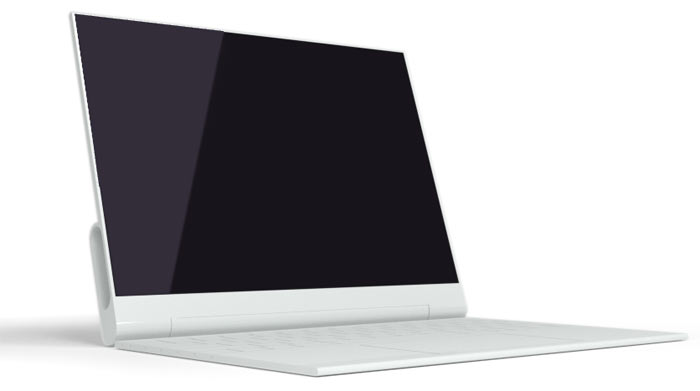 As mentioned in the intro, the NexDock 2-in-1 laptop dock for Intel Compute Card will launch mid-2017. The previous NexDock costs about $150 to the general public but the IndieGogo project backers got them quite a bit cheaper. The specs of the new NexDock (other than a "HD display at the minimum") haven't yet been divulged.