CoolIT Systems has announced that its upcoming Omni ALC GPU cooler will support NVIDIA's new GeForce GTX 480 and GeForce GTX 470 graphics cards.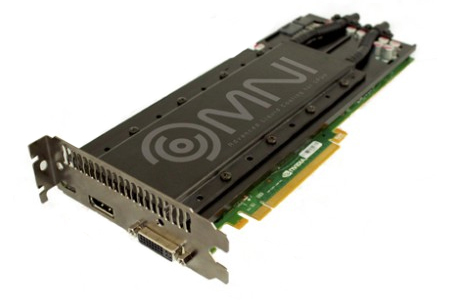 No real surprise considering that the Omni ALC is designed to be a universal solution compatible with most graphics cards, but those who're worried about the heat generated by NVIDIA's latest can take heart in knowing a potential solution is on its way.
CoolIT's liquid cooler, pictured above, comes bundled with a ceramic bearing CFF1 pump and a choice of either a 120mm or 240mm radiator, cooled by "quiet" fans running at speeds ranging from 1,100rpm to 2,500rpm.
What's unique is that the Omni ALC has what's dubbed a GPU-specific interposer plate sitting between the PCB and the universal liquid plate. CoolIT will create numerous interposer plates designed for an array of high-end graphics cards, which should mean you'll only need a single new component when upgrading your GPU - as opposed to an entirely new cooling solution.
Sounds promising, but there's no mention of pricing as yet. The good news is that the GeForce GTX 480 and GTX 470 versions will arrive when you'll need them most - Summer 2010.