Vertex3D, or VTX3D as it seems to prefer, might not be a name you're familiar with just yet - but it might be one to make a mental note of.
Born as a subsidiary of TUL Corporation earlier this year - yep, the same folks behind the likes of PowerColor - VTX3D is hoping to establish itself as "a reputable brand of ATI solutions".
Not wasting any time, the Taiwanese manufacturer is jumping right in with a pair of AMD's DirectX 11 graphics cards - the Radeon HD 5870 and Radeon HD 5850. If you thought MSI's cards were simplistic, wait 'till you get a look at these.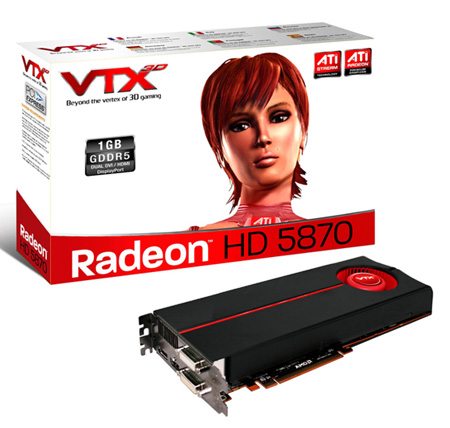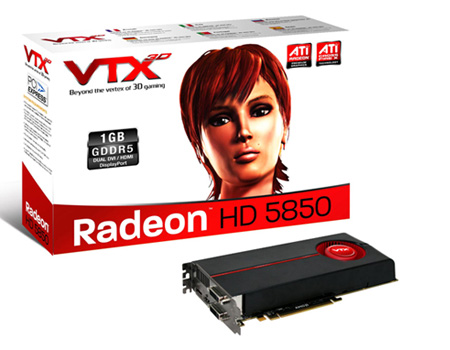 Both cards are stock-clocked and offer support for ATI Eyefinity, but there's no mention of any bundled games. We're told that VTX3D's HD 5000-series is "ready for the latest demanding HD games", and that a single card "intensifies hardcore gaming sensation to its maximum". We're not sure we'd go that far, but our in-depth review of ATI's reference Radeon HD 5870 card will tell you all you need to know about performance.
No sign of availability yet, but VTX3D products are beginning to surface on UK shores so we'd expect to see this pair sooner rather than later.
Official press release: VTX3D LAUNCHES THE NEXT GENERATION VIDEO CARD: HD5800 SERIES