Over at VideoCardz they have quite a few leaks regarding the upcoming next gen graphics cards from Nvidia. Last yesterday photos were shared on the site which are claimed to show a bare PCB of a GeForce GTX 2080 graphics card. The photo is nice and clear and there is a photo of either side of the PCB for enthusiasts to pore over.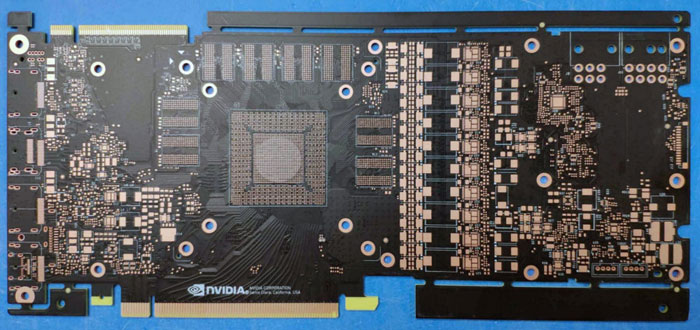 In the initial analysis by VideoCardz, who discovered the photos on Baidu, it is summed up that; the new card will sport either 8GB or 16GB of GDDR6 memory, there is a 10-phase VRM on this design, there are 6+8pin power connectors (the GTX 1080 only had a single 8-pin connector), and the model number and logo suggest this is not a custom board - actually it looks like a final reference design.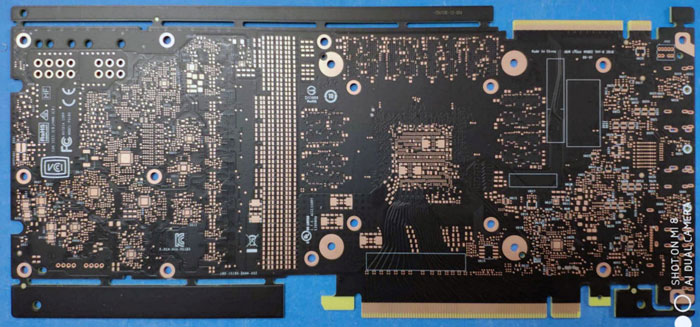 Elsewhere you can see that the GPU mounting area is rather modest in size. Along the top is a connector for what looks like NVLink. For a thorough analysis of the board and the questions it answers and raises the video below, from AHOC on YouTube is worth a gander.
That's not the end of the Nvidia leaks and spills yet, also on VideoCardz yesterday were some indications for the naming of the upcoming next gen GPUs and graphics cards series. One of Nvidia's Chinese graphics card partners, Manli, has registered a few codenames with the EEC, presumably to get ready for exporting new products over here.

Manli has registered the GA104-400 GPU. This will be the chip installed on the PCB pictured above. VideoCardz goes on to speculate that the GPU series might be dubbed Ampere, or something else beginning with A due to the 'A' in the codename. About an hour later, VideoCardz unearthed Manli's EEC registration of GeForce GTX 2080 and GeForce GTX 2070 products too.
The above upsets the apple cart somewhat, with regards to the names we were expecting for the next gen Nvidia GPUs and GeForce GTX graphics cards. However, we shall see for sure whether the Turing GPU series and GTX11 series 'brands' are really in the dustbin or not in the coming weeks.