CEBIT 2005: ASUS - Dual Graphics Boards!



You'll have seen the first of the two boards in this picture all over the web recently. It looks like it's only going to be a limited run product for the well-healed only. I've got a strong indication that it's going to limited to 4000 pieces world-wide. With two NV45s on a single PCB, two PCI Express power connectors and a massive cooler, I'm struggling to see what chassis it's going to reliably fit in without serious retention. It will also be bundled with a specific ASUS mainboard, the PEG lane distribution requiring that.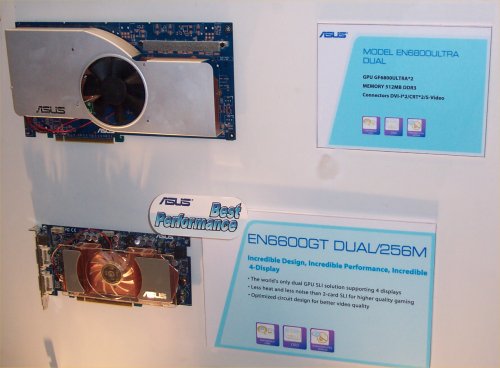 Click for a bigger version


The board underneath is ASUS's dual 6600 GT board. They're claiming output across four displays, which hints at supporting two in a system. I'm fairly sure that'll require a specific ASUS mainboard too.

More on both if I can get a quick chat with ASUS about the pair.


Intel 955 mainboards - P5WD2 Deluxe and Premium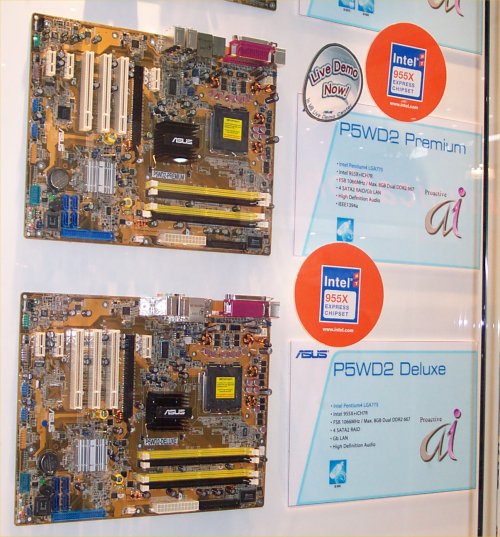 Click for a bigger version