Silverstone has expanded its Tundra Series liquid cooling product range with two new 'lite' products. The Silverstone Tundra TD02-LITE and TD03-LITE are dual fan plus 240mm radiator and single fan plus 120mm radiator AiO liquid coolers, respectively. They aim to provide the essential features of Silverstone's Tundra range at more wallet friendly prices than their non-lite brethren.

The Silverstone Tundra liquid cooler range has already been updated this year with the TD02-E and TD03-E which employed updated construction materials and compatibility. The new lite models are aimed at satisfying demand for such liquid coolers from folk on a tighter budget. Silverstone has focussed upon providing an "excellent price-performance ratio" with its new products.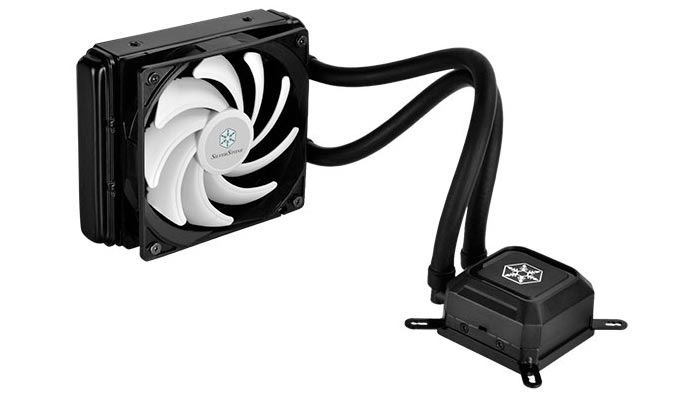 Both the Silverstone Tundra TD02-LITE and TD03-LITE boast the following key features:
Pre-filled, maintenance free, no refill required
(Dual/single) auto adjustable 120mm PWM fan(s) included
Thick, leak-proof rubber tubing improve reliability
0.2mm micro-channel water block design for improved performance
Large 100% copper base plate for fast heat transfer
Integrated blue LED indicator
Compatible with socket LGA775/115X/1366/2011/2011-v3/AM2/AM3/FM1/FM
The copper base, with plastic body, water block measures 65mm (L) x 65mm (W) x 38mm (H). Silverstone has equipped these coolers with a 12V 280mA pump offering a motor speed of 2500±200RPM. The 12V 0.3A PWM fans measure 120mm (Diameter) x 25mm and can spin between 1500~2500RPM. Each fan provides a max airflow of 92.5CFM with noise of between 18~35 dBA.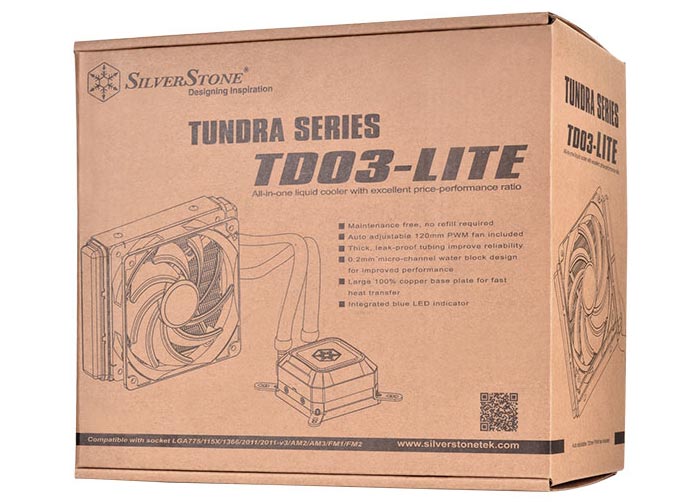 Silverstone's Tundra TD02-LITE aluminium radiator measures 273mm (L) x 120mm (W) x 27mm (H). The single fan Tundra TD03-LITE has a correspondingly smaller radiator which measures 153mm (L) x 120mm (W) x 27mm (H).
According to Tom's Hardware the MSRPs of the Tundra TD02-LITE and TD03-LITE are $83.44 and $64.40 respectively. Street (or rather online) prices are expected to be lower. Availability is scheduled for 13th July.