We brought news of Antec's latest foray into the world of CPU cooling a few weeks ago when Asetek announced details about the new partnership, and even got an early sneak-peek while we were wandering the halls at CES. Now though, the case-maker has officially launched its first all-in-one liquid cooling loop, the Kuhler H2O 620.
If the set-up looks familiar, it might be because Asetek also helped to develop Corsair's Hydro-series. However, after they decided to start developing coolers in-house, Antec swooped in to grab the benefit of Asetek's extensive expertise.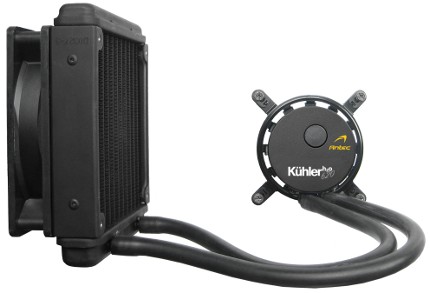 The result is a third generation design that should be cooler and quieter than anything that came before it. The major changes include a new cold-plate and a thermally controlled fan which should keep the volume down when the CPU isn't working too hard.
In terms of performance, the manufacturer claims that the 620 manages to drop the temperature of Intel's 130W Core i7 980X by 20 per cent (and almost 20 degrees) compared to the stock cooler. Obviously, this impressive cooling-power also comes with the benefit of being completely self-contained, so there's no need to even see the coolant, let alone change it.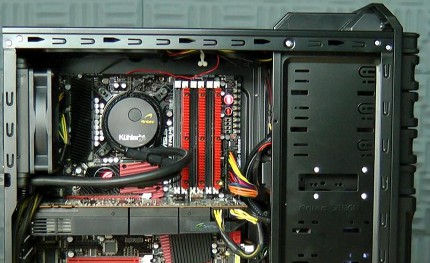 The H2O 620 is compatible with Intel's LGA 775, 1155, 1156 and 1366-based processors - meaning that it covers everything from Core 2 to Sandy Bridge - and AMD's AM2, AM2+, AM3 and AM3+ platforms and comes with the protection of Antec's three-year limited warranty. However, with a pump that's rated at 50,000 hours MTBF - or more than five years of continuous use - there's a good chance that the warranty won't ever be needed.
The H2O 620 should be hitting retailers very soon with a MSRP of $70 (£50-55 inc VAT). Also keep an eye open for news on the enthusiast-level H2O 920, which should be launching in a few months time.