Cooling specialist Scythe has today announced a new version of its low-profile HTPC-orientated Shuriken CPU cooler.
The revised released, dubbed the BIG Shuriken and pictured below, measures 125mm x 135mm x 58mm and weighs 405g, making it a useful solution for tight spaces.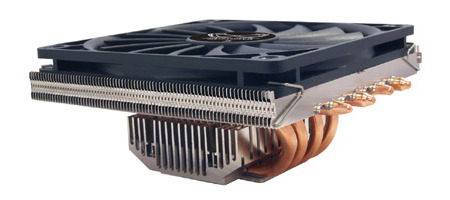 New to the BIG edition is a larger 120mm Slip Stream PWM-controlled fan, which, despite being bigger in diameter, measures just 12mm thick and makes the complete package shorter than the original 64mm Shuriken. Fan speed ranges from 650 to 1,600RPM and Scythe quotes a maximum airflow of 38.05CFM, with noise levels between 12.91 and 28.89 dBA.
Elsewhere, Scythe has upped the copper heatpipe count from three to four, and the BIG Shuriken is bundled with fan clips to ensure third-party 120mm fans can be easily attached.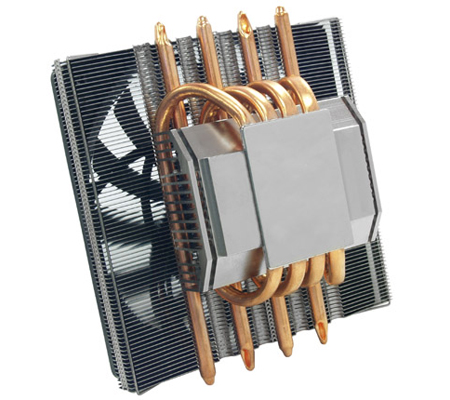 The cooler supports Intel sockets 478, LGA775 and LGA1366, and AMD sockets 754, 939, AM2, AM2+, AM3 and 940.
Scythe suggests an MSRP of €24.95 excluding VAT.