Pictures of a forthcoming VGA cooler from Scythe have made their way online, and it's on course to become the Japanese manufacturer's first to support NVIDIA's GeForce GTX 260.
The cooler, dubbed Setsugen and pictured below, features four 6mm heatpipes and will be bundled with heatsinks for the GTX 260's NVIO chip and voltage regulator.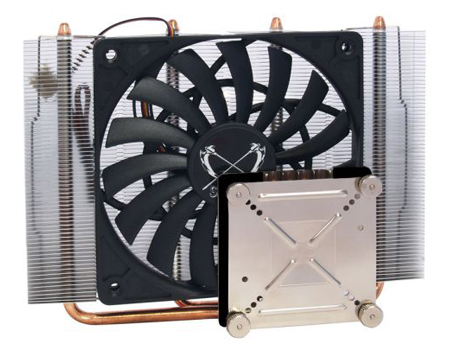 Sitting on Setsugen's array of fins is a bundled VR-controlled 120mm Slip Stream fan, which at 12mm thick should leave ample room for SLI setups.
There's no mention of performance numbers or pricing yet, but with NVIDIA's reference cooler being a solid performer, Scythe's Setsugen will need to perform admirably to make much sense.