SilverStone, the compact PC chassis PSU and cooling specialist, has unveiled a new 120mm fan design. The new SilverStone FN124's particular appeal is its reduced profile, its only 15mm thick, which makes it an attractive option where space is tight. A regular chassis fan is usually approx 25mm thick.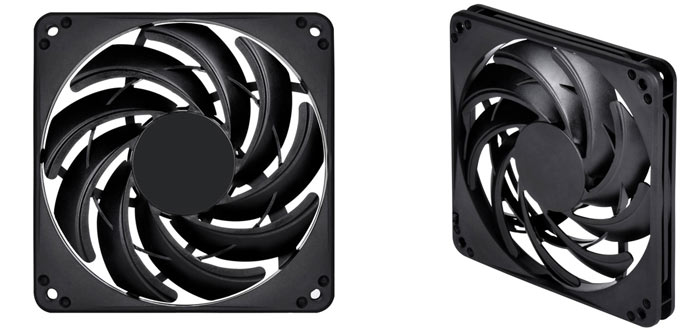 According to the maker the highlights of the FN124 are as follows:
Slim 15mm thick design for superb compatibility with smaller case designs
Optimized fan blades for balanced air pressure and airflow
Air-inlet with optimized aerodynamic reduces noisy air turbulence
Reducing the size any basically mechanical device will come with compromises unless some innovative design or technology comes into play. SilverStone has sought to maintain balance, air flow and air pressure, despite the reduced depth available for fan blades by implementing a new design. Below you can see images of the new fan blade geometry that include reinforced blades.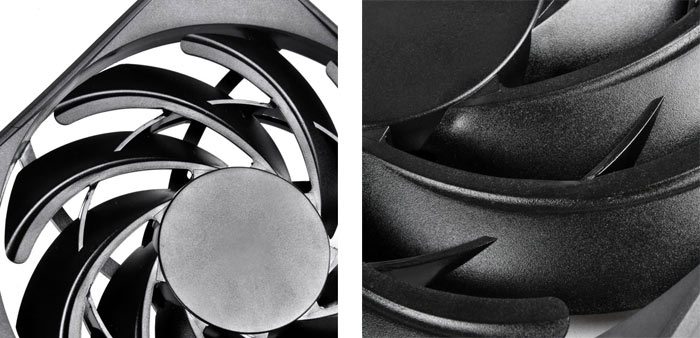 SilverStone utilises long life sleeve bearings in these 12V fans with 3-pin connectors. In terms of performance the FN124 Slimline 120mm fans are capable of spinning at up to 1500 rpm, producing airflow of 25.06CFM, and static pressure of 0.86mm H2O. Noise levels are 18dBA and the expected lifetime of an FN124 is 40,000 hours. Fan measurements are 120mm x 120mm x 15mm and a unit weights in at 101g.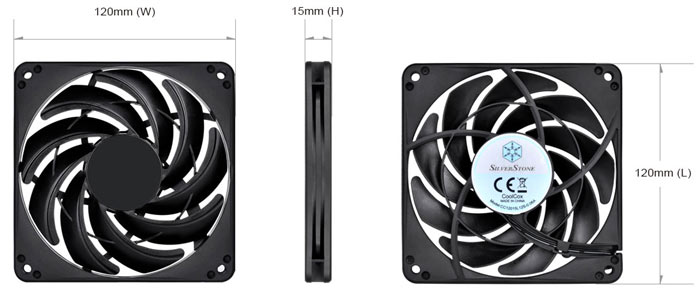 A previously launched 15mm thick 120mm fan from SilverStone, the FN123 with white fins, is only £5.99 at Scan UK, so the FN124 should be priced in this same region.