Thermalright Silver Arrow TR4
Thermalright has launched a new air cooler for AMD Socket TR4. This 140mm fan cooled twin tower unit is therefore intended for cooling your AMD Threadripper / Epyc CPUs with the large contact surface necessary to match these CPUs and TR4 mounting kits.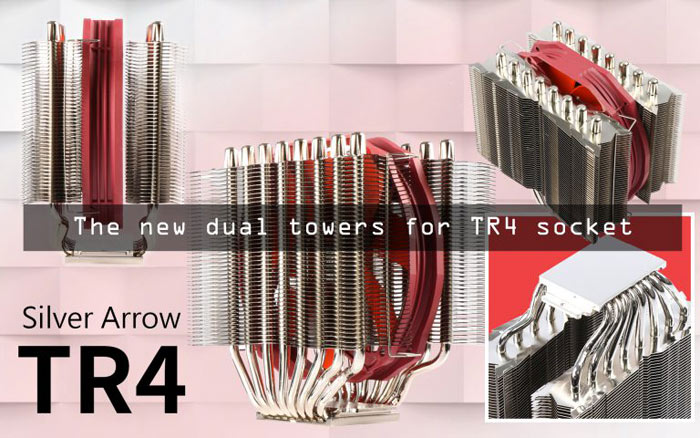 The Thermalright Silver Arrow TR4 offers the following key features:
Thermal design power: 320W
Staggered aluminium fin twin tower heatsink
Eight nickel plated 6mm heatpipes soldered to the large nickel plated copper baseplate
1x Thermalright TY-143 140mm ball bearing fan
Fan speeds: 600 - 2500RPM
Noise level: Noise Level: 21-45dBA
Air Flow: 31.4-130CFM
Connector: 4 Pin (PWM Fan connector)
Dimensions: L154 mm x W103 mm x H163 mm
Total mass: 1.075kg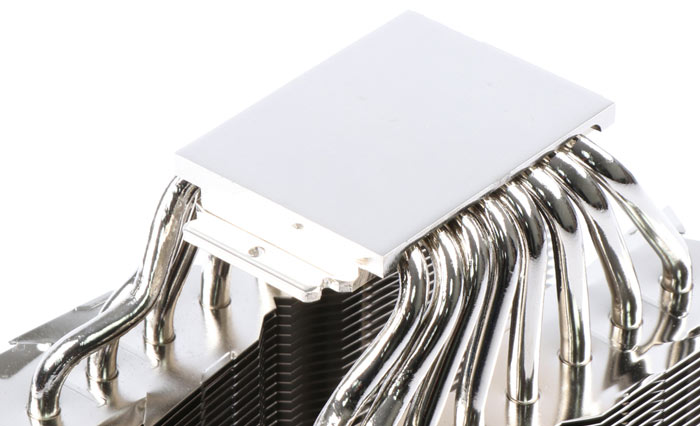 According to the specs, the Silver Arrow TR4 is capable of cooling the beefiest of the upcoming AMD processors, even the top end 24-core and 32-core Threadripper 2 models (250W TDP). Thermalright has designed the Silver Arrow TR4 to provide no obstruction to the top PCIe slot on motherboards, a common malady with twin tower coolers.
Buyers will receive a syringe of Thermalright's Chill Factor III thermal compound and benefit from a two year warranty. Pricing is yet to be revealed.
AMD 2nd generation Ryzen Threadripper release date
As linked to above, we saw the 32 and 24-core Threadripper 2 models launched at Computex 2018. However, we didn't get a specific release date at that time. Today, Guru3D claims, citing Chinese sources, that the "Ryzen Threadripper 2990X and the Ryzen Threadripper 2950X" will be released on Monday, 13th August. These are the 32 and 24-core Threadripper 2 models, respectively. Existing X399 motherboards will support the new CPUs after a BIOS update.
Ladling another layer of rumour on top of the release date, the pricing of the 32 and 24-core Threadripper CPUs is expected to be approx US$1,500 and US$1,150 respectively.