Power and cooling specialist FSP Group has launched a pair of new 'Windale' series CPU coolers. The Windale 6 and Windale 4 coolers can handle CPUs with up to 240W and 180W TDPs respectively. Naming seems to come from the number of heat pipes equipped, so that's obviously 6 and 4 respectively. FSP's larger and more powerful Windale 6 has the added frills of a matt black radiator finish and a blue LED illuminated fan.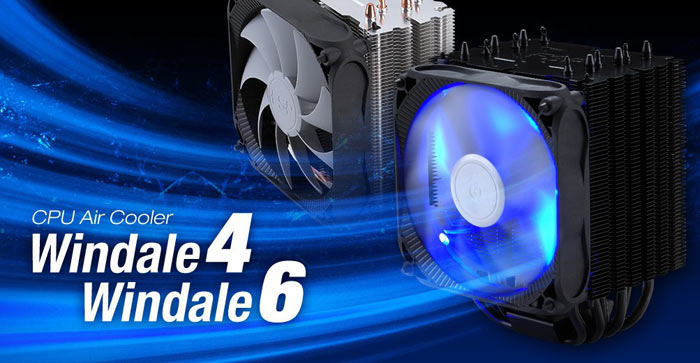 Both CPU coolers share the following features:
Direct contact heat pipes for better cooling performance
Optimized low-noise 120 mm cooling fan design
Anti-vibration rubber mounting pins minimize noise and vibration
CPU direct contact technology to release CPU heat more efficiently
Patented solder-less louver fin assembly to increase heat pipe effectiveness
Universal mounting bracket is compatible with the latest Intel and AMD sockets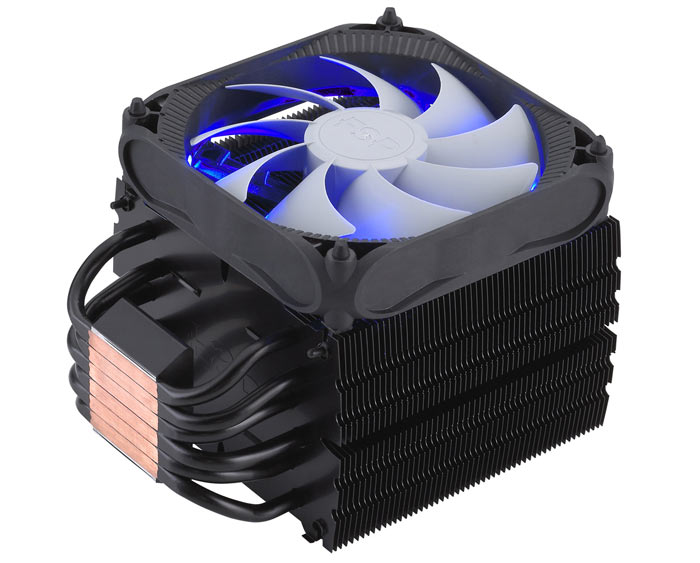 Looking closer at the cooling technology here, FSP claims that its 120mm specially surface treated louver fins "are assembled with a patented solder-less technique which ensures unhindered heat transfer". Combined with the CPU direct contact tech this provides responsive and efficient cooling. The 6mm diameter heatpipes employed by FSP are said to be 100 per cent copper.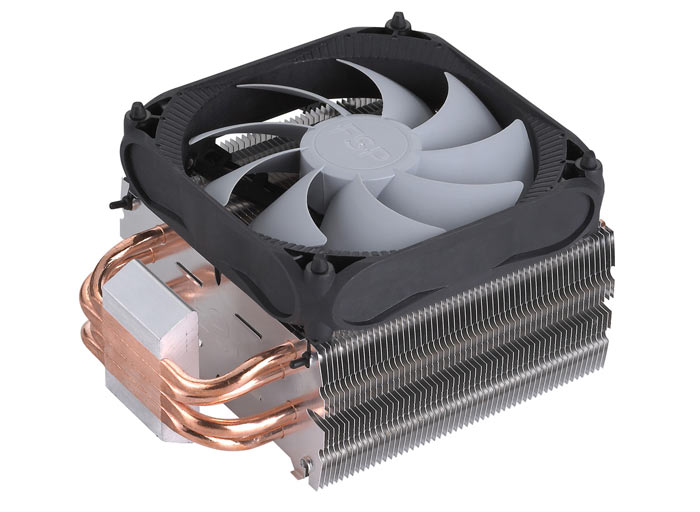 Turning our attention to the 120mm fans employed by both designs, FSP says that its 'paragliding fin design' provides the 'best performance' and quietest functionality available. These sleeve bearing fans can spin from 600-1600 RPM controlled via PWM. Minimising any fan vibration transmission there are flexible rubber fan mounts built-into the units. The Windale 6 and Windale 4 coolers boast thermal resistances of 0.09° C/W and 0.11° C/W respectively.
Compatibility is wide with the following CPU sockets supported by FSP's flexible 'easy installation' mounting system: Intel Socket LGA 775, 1150, 1155, 1156, 1366, and 2011, plus AMD socket FM1, FM2, FM2+, AM2, AM2+, AM3, AM3+, and AM4.