Media must-haves
3. MediaMonkey
Now that you've (hopefully) got yourself some bare essentials, how about some freeware multimedia tools to make the most of your music and videos? Before I even get to playing back media, the first thing I'll look at is managing it. Windows Vista's built-in tool, Media Player 11, does have a fairly decent library that'll allow you to catalogue your music. Start to edit track information by bulk, however, and you'll soon be left with a headache.
There are plenty of software solutions to manage your music, and plenty of others that'll help update all your ID3 tags and album art images. MediaMonkey, however, will do just about everything, all in one easy-to-use application.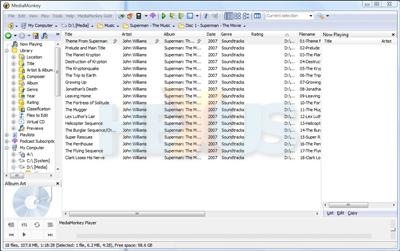 The popular music manager boasts a feature-list that makes Windows Media Player 11 look like an amateur. Whether you're looking to manage your library; rip music; identify tracks; tag your songs; or just burn a CD, MediaMonkey is probably an application you'll want to consider.
Should you decide to give it a whirl, don't be put off by the paid-for "Gold" edition, it adds a few nice additions, but the free version of MediaMonkey is more than ample for most users.
Official MediaMonkey website: www.mediamonkey.com
Noteworthy alternative: foobar2000
4. VLC Player
So you've used MediaMonkey to get your audio/video collection in order, now how about playing it back? Chances are, you've got audio and video files in various formats and if so, you've probably become accustomed to Windows Media Player not being able to playback everything.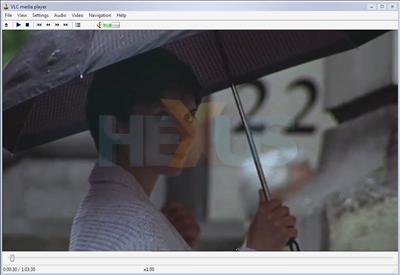 Fear not, there's a freeware media player that will playback just about everything, and it's called VLC media player. The cross-platform player supports a long list of multimedia formats without the need for additional codecs. As a media player, it'll playback whatever tickles your fancy. Get accustomed to it, and you'll soon find that VLC has a few more tricks up its sleeve, such as the ability to be used as a streaming server.
Official VLC Player website: www.videolan.org
Noteworthy alternative: GOM Player