Bare essentials
Yeah, yeah, I heard that collective moan; why Windows Vista? Well, it's simple really, I'm using Windows Vista and just so happen to prefer it over Windows XP. Furthermore, Microsoft is preparing to unleash a $300 million ad campaign to help change the public's perception of its flagship operating system.
For a fraction less than $300 million, I've shortlisted 10 freeware applications that could improve your experience with Windows Vista. However, despite the fact that I've found the following applications to be incredibly useful on Vista, the majority will also apply to Windows XP, Linux and, on the rare occasion, Mac OS X, too.
Whilst Windows Vista can do most things fresh out of the box, many of its built-in applications aren't as feature-packed as most users would like. Therefore, the majority of these freeware applications will help Windows Vista do what it already does, albeit a little better.
It's also worth noting that very common applications such as AVG and Firefox may be missing from the list. Chances are you're already well aware of those, so my list leans toward a set of applications that you may not yet be familiar with.
So, let's get started, shall we? Ten completely free applications that could help you get a whole lot more from your Vista experience.
1. 7-Zip
I'll begin with the very basics. Windows Vista has a fairly competent built-in compression tool, but throw popular formats such as .rar at it, and you'll hit a brick wall. There are plenty of alternative solutions out there, of which WinRAR is perhaps the most popular. However, if you're tired of WinRAR prompting you to purchase the software, take a look at the completely free and open-source alternative, 7-Zip.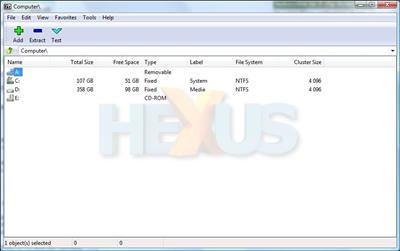 7-Zip is available for 32-bit and 64-bit editions of Windows Vista, and it'll handle just about any compressed format you decide to feed it. Simple, but essential.
Official 7-Zip website: www.7-zip.org
Noteworthy alternative: WinRAR
2. Foxit Reader
Continuing with the very basics, next to get my attention is a Portable Document Format (PDF) reader. Windows Vista won't handle Adobe's PDF file format at all, so you're probably going to want a solution of some sort. The immediate and most obvious choice is Adobe's own reader, available to download from Adobe.com.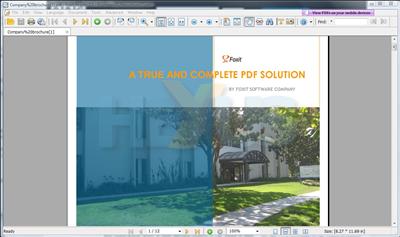 If you're looking for something lighter, quicker and almost as feature-full, you might want to try the hugely popular Foxit Reader. This freeware PDF solution weighs in with a download of just 2.5MBs, and we're confident you'll be pleasantly surprised as to just how quick it is. Even more so when compared to Adobe's slightly bloated alternative.
Official Foxit Reader website: www.foxitsoftware.com
Noteworthy alternative: PDF-XCHANGE Viewer