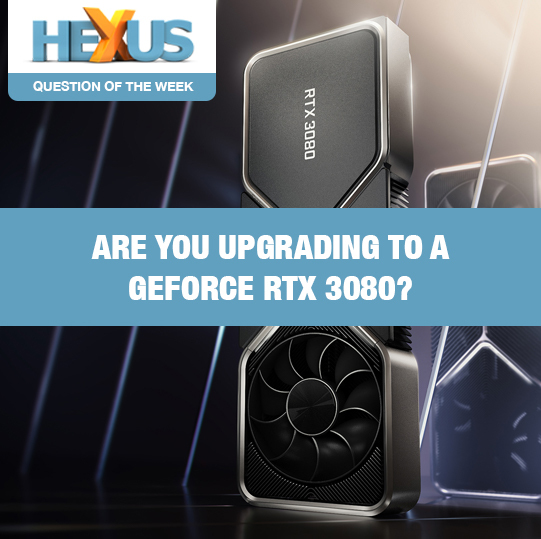 Nvidia's GeForce RTX 3080 has officially arrived. You've read all about it, examined the partner cards, and seen chart-topping levels of performance.
The next-generation of gaming starts here, however the retail experience is anything but straightforward. Actually finding an RTX 3080 in stock is a challenge - unless you're willing to pay well over the odds on Ebay - and Nvidia isn't the only one struggling to deliver as Sony's PlayStation 5 pre-orders are proving equally chaotic.
It will be fascinating to see how the situation evolves - and whether or not AMD and Microsoft can avoid such woes with their own next-gen launches - but for now let's gauge the mood among our readers by asking: are you upgrading to a GeForce RTX 3080? Share your thoughts using the comments facility below.