Introduction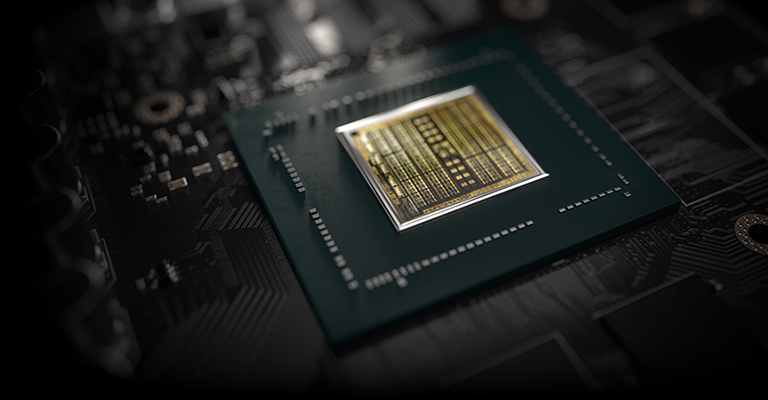 The entry-level Turing GPU, GeForce GTX 1650, made its bow last month. Priced from £138, we concluded that the rather large snip in architecture between it and the GeForce GTX 1660 hamstrung performance enough to make the card an unattractive buy. The presence of AMD's rival Radeon RX 570 took further lustre off Nvidia's baby Turing GPU that, we felt, ought to have been priced at closer to £100 for it to make sense. Most forum readers agreed.
Such commentary is relevant to readers comparing the GTX 1650 to other cards of today, of course, but doesn't answer the question of how this GPU fits into previous x50 cards from the green team. To that end, we have benchmarked the GTX 1650 against the previous generations represented by the GTX 1050 and GTX 950, released in 2016 and 2015, respectively.
GeForce GTX x50

GPU

GTX 1650

GTX 1050

GTX 950

Launch date

April 2019

October 2016

August 2015

Codename

TU117

GP107

GM206

Architecture

Turing

Pascal

Maxwell

Process (nm)

12

16

28

Transistors (bn)

3.7

3.3

2.9

Die Size (mm²)

200

132

227

Base Clock (MHz)

1,485

1,354

1,024

Boost Clock (MHz)

1,665

1,455

1,188

Shaders

896

640

768

Peak GFLOPS

3,020

1,862

1,825

Memory Size

4GB

2GB

2GB

Memory Bus

128-bit

128-bit

128-bit

Memory Type

GDDR5

GDDR5

GDDR5

Memory Clock

8Gbps

7Gbps

6.61Gbps

Memory Bandwidth

128

112

106

ROPs

32

32

32

Texture Units

56

40

48

L2 cache (KB)

1,024

1,024

1,024

Power Connector

-

-

6

TDP (watts)

75

75

90

Launch MSRP

$149

$109

$159
Analysis
Nvidia's primary aim with GTX 1650 has been to put as much Turing goodness into a card whose nominal 75W TDP enables usage without the need for an additional 6-pin power connector from the PSU, thus helping simplify cabling in small-form-factor systems and enable the card to be used with older systems running basic power supplies.
The peak GFLOPS are substantially higher than previous generations', which is a fact that inconveniently disguises the knowledge that the Turing architecture can do more work per clock cycle than either Pascal or Maxwell. Real-world compute, on the latest games, is actually about 2x both the GTX 1050 and 950.
The back-end is more modest, offering little the in way of extra oomph over the other two GPUs. The crucial aspect isn't that GTX 1650 offers more, which is to be wholly expected, it's that it arrives 3.5 years later than GTX 1050 and costs 36 per cent extra in dollar terms and around 50 per cent more in pounds. As we have alluded to in previous reviews, it's the pricing that really hurts GTX 1650.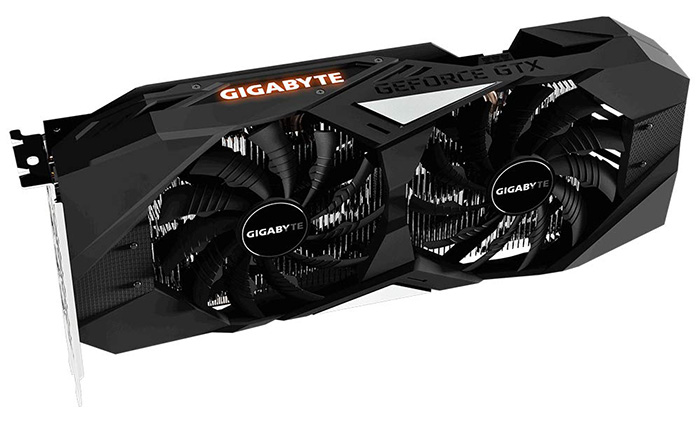 Anyhow, the GTX 1650 we're using for this comparison is the Gigabyte GeForce GTX 1650 Gaming OC 4G. It goes against the grain of the GPU's intentions because it carries a 6-pin power connector, has a cost-adding RGB-backlit side logo, and at 265mm long, is bigger than most of its competitors.
These extra features push the price up to £160 or so, or about £25 more than bone-stock models. Gigabyte also has cheaper WindForce OC, regular OC, and Mini-ITX variants in its arsenal, costing roughly £5 less per successive iteration.
The plastic backplate is merely decorative and doesn't make contact with any underlying components. The good news is that the twin 10cm fans switch off at low loads. Gigabyte does also increase the boost speed to 1,815MHz, up from the stock 1,665MHz.
Underneath, the heatsink is simple, with a couple of heatpipes making direct contact with the TU117 core, though Gigabyte refrains from adding any thermal pads between the block and components. Meanwhile, outputs comprise a trio of HDMI and a single DisplayPort.
Back on point, let's see what this card can do against its direct predecessors.