A video showing Cortana, Microsoft Windows Phone 8.1's personal digital assistant, has been published today by UnleashThePhones. This follows hot on the heels of leaked pictures of the updated smartphone feature published by The Verge on Monday. Cortana, as described by Microsoft, is "a personal assistant on your phone, ready to help with reminders, suggestions, tasks and lots more".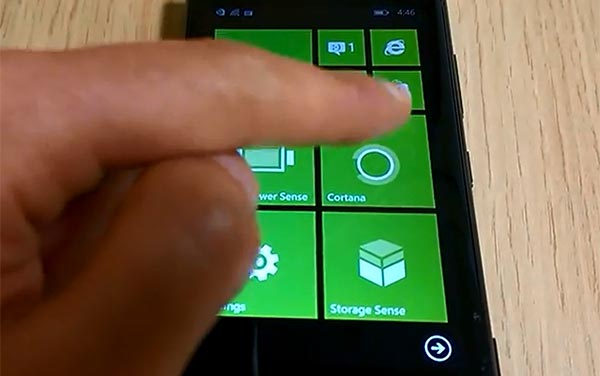 Cortana aims to bring some intelligence to the digital assistant functionality of Windows Phone. The WP platform already has some speech assistance functions accessed from a long press on the Windows button, but the new Cortana wants to know you more and serve you better...

When you first activate Cortana you are asked to sign into your Microsoft account. The assistant software optionally uses your location, contacts, email information, voice input, text messages, browser history and search history to learn more about you. Beyond this basic info you are asked your preferred name/nickname and taken through a quick multiple-choice Q&A session asking the following:
What are a couple of the most enjoyable parts of your everyday evenings?
When you think about food, what's most important to you these days?
What are two of your main motivations for going out to an event/activity?
When you want to catch up on what's going on in the world, which section do you go to first?
We also get to see some settings you can apply to Cortana in the control panel. In particular there is a whole setting page dedicated to 'Quiet Hours' during which you can set the levels of notifications, if any, that you wish to receive.
There is a problem with the video demonstration however - it is mostly silent. For some reason the video creator chose not to say anything or have Cortana respond vocally during the video. That's a shame because many geeks are eager to find out if the Windows Phone Cortana is voiced by the same actress behind the Halo video game character. Also it would be good to see Cortana demoed professionally by someone who knows how to get the best out of this new virtual assistant, but we will probably have to wait for BUILD for that.