Yesterday we featured Nokia Lumia 1520 in the news as it was officially revealed that it would launch in the UK on 6th December. Today we see the launch of another Lumia Windows Phone but at the other end of the market. Nokia has officially revealed the Lumia 525 smartphone, with the strapline "More Style, More Fun," probably referring to the new colourful, swappable back covers and more apps and games available thanks to the doubling of installed RAM to 1GB.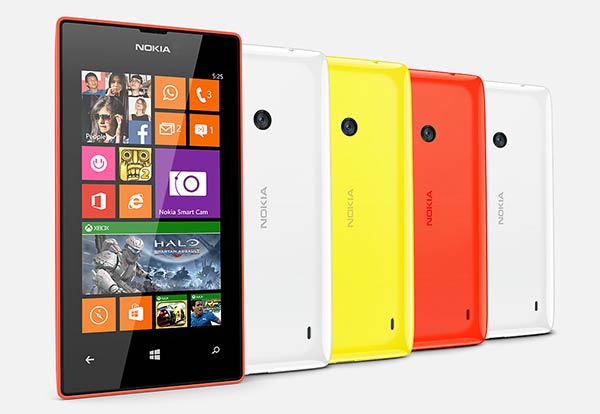 Two white ones... where's the Nokia Blue shell?
The Nokia Lumia 520 is the most popular Windows Phone smartphone on the market and it seems that Nokia doesn't want to rest on its laurels with its budget contender. The new Lumia 525 isn't a drastic upgrade to its predecessor but the upgrades could be quite important to the style conscious and also those who like to keep up with the latest in apps.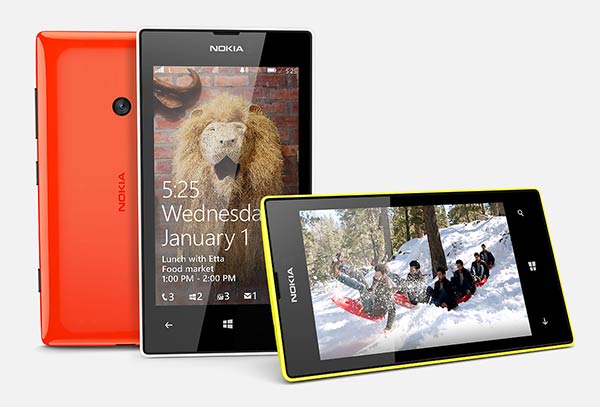 You can get the full specifications of the new Lumia 525 here, however I have summarised the key specs below.
1GHz dual-core Qualcomm Snapdragon S4 processor
4-inch IPS LCD display (800x480 pixels) with super sensitive touch
1GB of RAM
8GB of on board memory (expandable with MicroSD cards up to 64GB), 7GB SkyDrive
Glossy changeable shells - yellow, white, orange, and black – no Nokia blue...
5 megapixel autofocus camera (no flash)
Wi-Fi WLAN IEEE 802.11 b/g/n, Bluetooth 4.0, WCDMA (900 MHz, 2100 MHz), GSM (850 MHz, 900 MHz, 1800 MHz, 1900 MHz)
Windows Phone 8 OS and built-in Outlook, Word, Excel and PowerPoint
Replaceable 1430mAh battery with 3G talk time of 10.6hrs and a standby time of 14 days
119.9mm x 64mm x 9.9mm & 124 grams
The product page information doesn't list European or North American availability at this time; just Africa, APAC and the Middle East. WP Central has some pricing indications from Singapore where it is currently listed at around US$200. As a replacement to the Lumia 520 we should expect prices just a little above that smartphone as stocks change over. CNet Singapore has already published a quick (p)review of the new Lumia 525 if you are interested in a third party opinion of this new budget smartphone.