Nokia has been busy showing off its new wares in Abu Dabi this morning. We just wrote about the new Nokia Lumia 2520 tablet launch separately, but here we have details of the rest of the morning's revelations including two Lumia phablets, three affordable new Ashas and details of big-hitting new software on the way.
The Nokia Lumia 1520 and Lumia 1320, 6-inch smartphonesare Nokia's first phablets, both sporting 6-inch screens. The new larger form factor can accommodate more live tiles on the Windows Phone home screen; three standard tiles wide (six small tiles). The big screens should also make these smartphones better for productivity tasks, balanced against their reduced portability.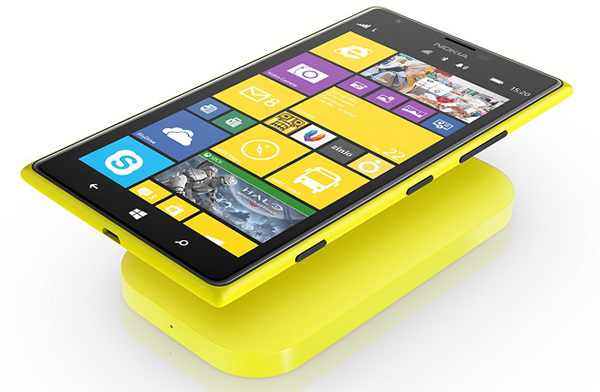 Nokia Lumia 1520

Nokia Lumia 1320

Display: 6-inch full HD 1080p LCD , ClearBlack, High Brightness Mode, Sunlight readability, Super sensitive touch for glove and nail usage, Gorilla Glass 2
Processor: 2.2GHz Quad Core Qualcomm Snapdragon 800
Memory: 2GB RAM, 32 GB internal user memory; 7 GB SkyDrive cloud storage, micro SD card support up to 64GB
Primary camera: PureView 20-megapixel Auto Focus ZEISS optics with Optical Image Stabilization (OIS), 2x lossless zoom, oversampling technology, dual LED flash, 1080p @ 30 fps full HD video with optical image stabilization
Secondary Camera: HD 1.2-megapixel wide angle
Networks: GSM/EDGE: 850, 900, 1800, 1900 MHz; WCDMA: 850, 900, 1900, 2100 MHz; ROW LTE: 1, 3, 7, 8, 20; USA LTE: 2, 4, 5, 7, 17; HSPA+: DL 42 Mbps (Cat 24) / UL 11.5 Mbps (Cat 7)
Speed: LTE 150/50 mbps, DC-HSPA 42mbps
Size & weight: 162.8 x 85.4 x 8.7mm (volumetric). Weight: 209g
Connectivity: NFC, A-GPS+GLONASS, WLAN (2.4/5Ghz) a/b/g/n/ac, μUSB, BT 4.0 LE, Accelerometer, Proximity sensor, Magnetometer, Gyroscope, Ambient Light Sensor
Battery: 3400 mAh (integrated) with built-in wireless charging (Qi compatible)
Audio: Rich Recording with four microphones; Wideband Voice and multi-microphone noise reduction with four microphones; Dolby(R) Headphone, Graphic equalizer, Audio leveling; FM radio
Operating System: Windows Phone 8 with the latest updates

Display: 6-inch HD LCD IPS (1280×720), Super sensitive touch support for glove and long nail use; Gorilla Glass 3
Processor: 1.7GHz Dual-Core Qualcomm Snapdragon 400
Memory: 1GB RAM, 8GB internal user memory; 7GB SkyDrive cloud storage, micro SD card support up to 64GB
Primary camera: 5MP Auto Focus, flash. Video 1080p @ 30fps
Secondary Camera: 0.3MP VGA.
Networks: LTE-ROW: GSM 850, 900, 1800, 1900 MHz; WCDMA 850, 900, 2100 MHz; LTE 800, 1800, 2600; LTE-LTA: GSM 850, 900, 1800, 1900 MHz; WCDMA 850, 1700, 1900, 2100 MHz; LTE 700, 850, 1700, 1900 MHz; HSPA+: GSM 850, 900, 1800, 1900 MHz; WCDMA/HSPA + 900, 2100 MHz.
Speed: LTE:3, 7, 20 bands – 100/50 Mbps (cat 3); DC-HSPA ROW: 42/5.76Mbps (cat 24 DL/Cat6 UL); HSPA+ CHINA: 21/5.76Mbps (Cat 14DL/Cat6 UL); GSM: EGPRS 236.8Kps
Size & weight: 164.25 x 85.9 x 9.79* mm (*volumetric). Weight: 220g
Connectivity: BT 4.0 + LE, Micro-USB 2.0, 3.5mm AHJ, WIFI 802.11(2.4GHz b/g/n)
Battery: 3400 mAh (integrated)
Audio: 1 HAAC mic; 3.5mm AV connector, HD Voice; FM Radio
Operating System: Windows Phone 8 with the latest updates
Nokia Lumia 1520
This new large high-end smartphone features a 6-inch 1080p ClearBlack screen and a 20-megapixel PureView camera with optical image stabilisation (OIS). Imaging features are at the forefront of this phablet's capabilities and several new apps are included to make the most of its camera hardware. There's a new Nokia Camera app, Nokia Storyteller, and a Refocus app for Lytro-like capabilities. Nokia Beamer is installed as standard to let you easily share your pixel masterpieces with any compatible net-connected screen.
The Lumia 1520 will be made available in white, yellow, red and black this quarter in Hong Kong, Singapore, the United States, China and Europe. It will be priced at around $750 before tax.
Nokia Lumia 1320
This is a lower priced Nokia phablet shown off today. It's not just a bit cheaper; it's going to be less than half the price at an estimated $339 before tax. "But this does not mean that there was a compromise on quality," says the Nokia blog.
What has been cut to make this Lumia 1320 more affordable? Just about every key specification. However what is on offer might work well in the smartphone market; a 720p IPS super-sensitive touch screen covered with Gorilla Glass 3. A 1.7GHz Dual-Core Qualcomm Snapdragon 400 is paired with 1GB of RAM. The 8GB of built-in storage can be supplemented with an up to 64GB microSD card. Also there are big spec reductions in the cameras with the Lumia 1320 offering a so-so 5MP primary snapper and 0.3MP front facing web cam.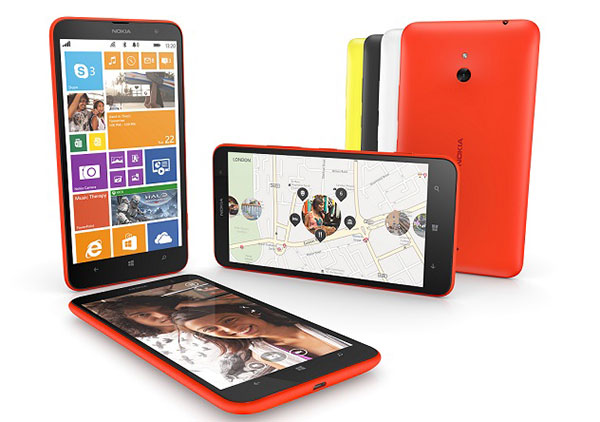 The Lumia 1320 will be made available in orange, yellow, black, or white and roll out in early 2014 starting in China and Vietnam before making it to the rest of Asia and Europe.
New Windows Phone apps
The headlining new apps coming to Windows Phone as announced by Nokia this morning are; Instagram, Vine and Flipboard. Other new apps on the way include Papyrus, a vector graphics powered note taking app and the game Asphalt 8: Airborne. Read more about these apps and many more here.
Nokia has also got some important new apps for its Asha platform. The very popular instant messengers LINE and WhatsApp were both announced for the Asha today as well as a series of Asha Developer Competition winning games.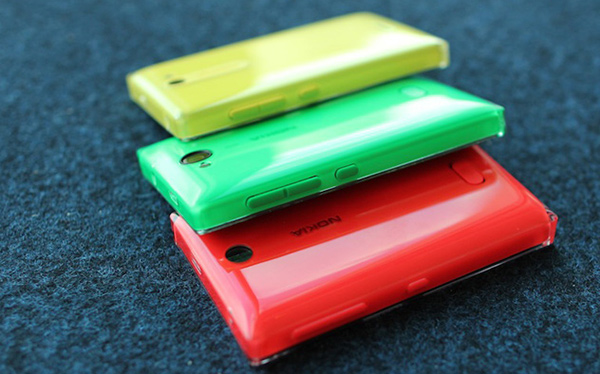 Nokia Asha 500, 502 and 503
Nokia bolstered its Asha line of mobiles today. The new range takes cues from the Asha 501 with its coloured polycarbonate shell looking like it's been 'dipped in ice' for a smart looking visual effect which offers strength and robustness. Again Nokia has been tuning the imaging and image sharing software to make these devices appealing. "New to the platform are an improved imaging experience, with much faster, swipe access to the camera, the gallery and social sharing, supported by improved hardware. It's one tap to share a photo, while a single swipe takes you between the viewfinder and the gallery," explains the Nokia blog.
The three new additions all look pretty much alike but offer varying connectivity options and camera capabilities. Only the top model, the Asha 503 offers WCDMA data connectivity. It also offers a 5-megapixel with flash LED, 3-inch QVGA screen covered with curved Gorrila Glass and standby time of up to 35 days.
The Nokia Asha 500, 502 and 503 will cost approximately US$69, $89 and $99 respectively and availability starts in Asia-Pacific this quarter.