Microsoft today announced its third Windows Phone 8 update. The update has been previously referred to as GDR3 (General Distribution Release 3) and brings changes important to the future of Microsoft's mobile OS such as; larger screen support, support for more powerful processors, a new driving mode and the ironing out of a few other wrinkles such as the provision of a screen rotation lock.
Windows Phone engineering team manager, Darren Laybourn, writing on the Windows Phone Blog summed up the WP8 GDR3 improvements as; "A bigger Start screen for more Live Tiles. A new, customizable Driving Mode. Better accessibility options." However there's quite a lot more important updates than that, including support for powerful processors like the quad-core Qualcomm Snapdragon 800.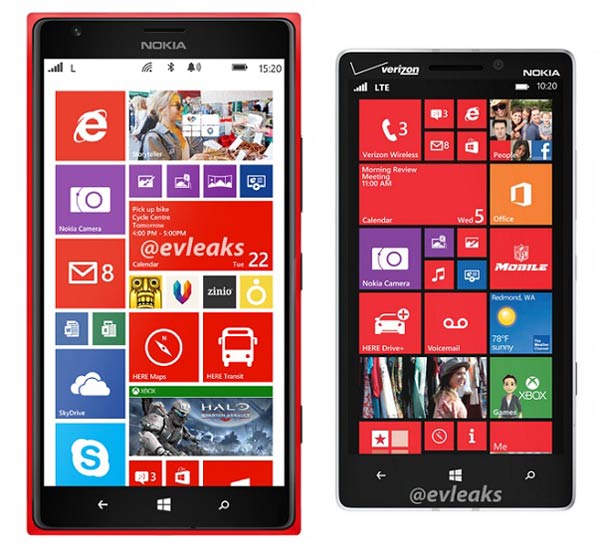 Bigger screens
Bigger screened phones are ever more popular but you can't keep making screens bigger without support for more pixels. In Update 3 Windows Phone will get support for high resolution screens much like on the many Android 'phablets'. Interestingly the name of the picture file on the Windows Blog showing the first new screen shot of GDR3 is "Phablet...".
The new larger screens, with higher pixel resolutions, will be able to utilise a Start Screen tile grid of up to six tiles wide instead of the current maximum of four. See below for an example. You can get many more apps and shortcuts on a screen, or mix large and small tiles to please your own eyes and fingers.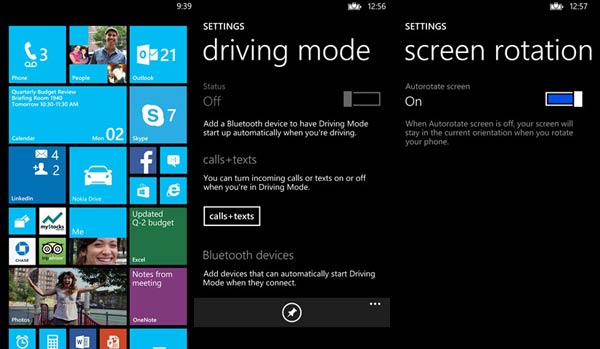 Driving mode for Dad's taxi
A new driving mode is meant to help you get somewhere with less distractions. It can work alongside a connected Bluetooth device and can limit notifications, and the temptation to pay heed to them, while you get from A to B. Usefully it can be configured to send automatic replies to people who call or text while you are driving. A message like "I'm on my way and told you not to call/text" might be pretty useful for Dad's taxi.
Other additions and enhancements
Microsoft has also overhauled WP8's accessibility features to make it easier for users to see, hear and use their smartphones. Internet sharing has been improved with a special Bluetooth facility with Windows 8.1 devices – when configured/paired you are able to turn on internet sharing on the smartphone without touching the phone. There will also be, at last, a way to lock screen rotation, more custom assignable ringtones, better storage management, improved app switcher/closing, Wi-Fi access before set-up and improved Bluetooth.
Developer Preview program
Laybourn also took the opportunity to announce a new Windows Phone Preview for Developers. This allows developers early access to Windows Phone updates so they can test their apps before the roll out to the general public. Read more about this on the developer blog.
When will you get the update on your compatible Windows Phone? Windows Phone 8 Update 3 will start to roll out "in the coming weeks and will continue over several months".