Reports indicate that Microsoft is working on a functional competitor to Apple Siri and Google Now personal assistant software. References to an app called 'zCortana' have been found in leaked builds of Windows Phone 8.1. ZDNet says that the 'z' denotes a test version and many Xbox gamers will already know that Cortana is an artificial intelligence in humanoid form in the Halo game series.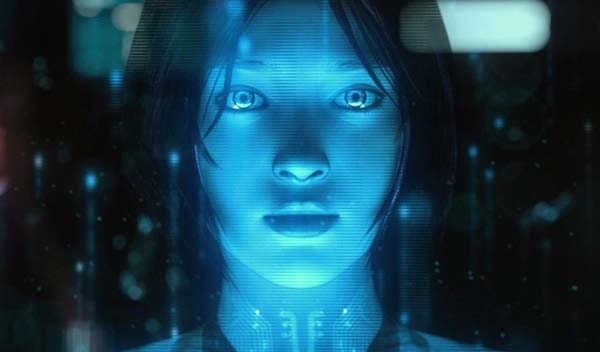 In Halo the Cortana character can learn and adapt and ZDNet suggests that the Microsoft personal assistant will also be able to do so thanks to Bing's 'Satori' knowledge repository. The Windows Phone 8.1 changes will run deeper than just a bolt-on personal assistant as Cortana is said to be part of the core services and experiences that determine the way you interact with your smartphone.
Windows and Xbox too
It is thought that Cortana will also be an integral part of all Microsoft operating systems in the future. Pointers to this strategy can be found in the Microsoft memo called 'Transforming Our Company', written by Steve Ballmer in July. "A family of devices powered by a service-enabled shell," was the vision set by Ballmer in that communication. He clarified the strategy, explaining; "As devices proliferate, it has become clearer that consumers crave one experience across all of their technology. [snip] And our products and services should operate as one experience across every device." Furthermore there would be "a super-intelligent cloud that understands people and can solve problems for them," – this "deeply personalized" and "almost magical" UI would be provided by Cortana.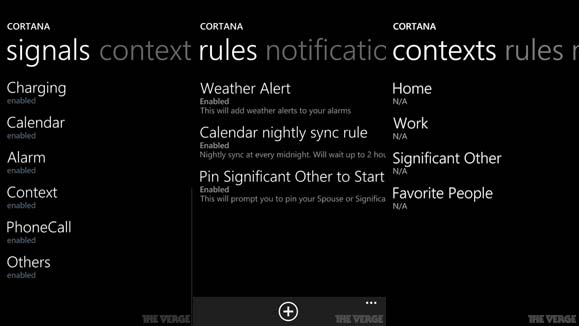 A screenshot from Cortana preference settings, via The Verge, can be seen above
Turning our focus again squarely on Windows Phone 8.1, further new upcoming features have been seen/leaked earlier this year in the form of a notification centre. The notifications you see in the screenshot are also visible in overview via a live tile on the home screen. A more recent screenshot, below, shows a notifications tile and a combined Outlook and Skype live tile, on a Nokia Lumia 620 smartphone. There's also a star symbol in the taskbar which may offer a pull-down response option.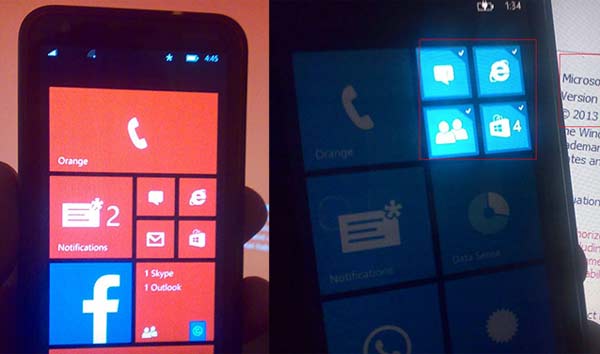 The other new addition for Windows Phone you can see, right picture above, is multiple selection and manipulation of tiles which will help bring WP more in line with the Windows modern interface behaviour.