The highly anticipated next Nokia flagship phone, featuring the 41-megapixel EOS camera component, has been photographed from every angle and in several colours. Since the leaks started to emerge Wednesday and some new photos leaked yesterday they have been confirmed as genuine to The Verge by "sources familiar with Nokia's plans".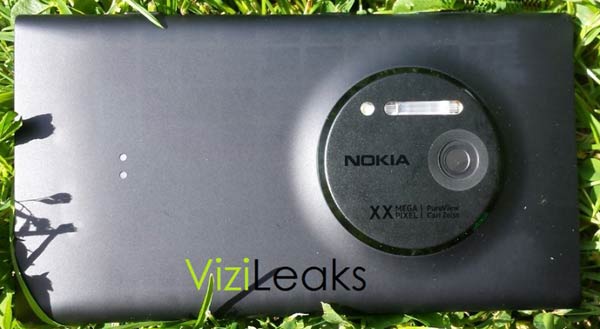 GSM Arena got hold of an impressive set of photos showing a black Nokia EOS handset. The smartphone centric news website had these photos sent in by a reader. As you can see there are good clear photos of the front and back of the new Nokia smartphone. The back is particularly interesting showing the rather large protrusion which houses the camera component. Since then another set of photos has been published by ViziLeaks (more photos here) and a Chinese forum called WPXAP.

In my view Nokia has done a good job with the styling and adding the EOS camera component without making the design ugly. It looks like Nokia's designers have found a good balance between making the camera fit into a thin body, which is good for ergonomics, while making it immediately eye catching as a PureView phone, some buyers will appreciate that.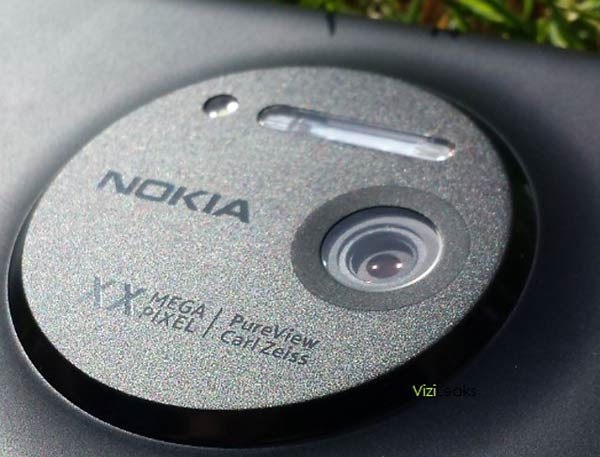 As for the phone specs WPCentral, a site specialising in Windows Phone news, says the new device will include the 41-megapixel PureView camera and a Xenon flash, an OLED display, a polycarbonate body and 32GB of storage - but no SD card support. The handset is said to come with the next Windows Phone 8 update when it is released and there will be a special dedicated camera app built-in to make full use of the advanced imaging unit.