A new Nokia "hero" device will be launched in the UK by the end of June according to a recent interview with Nokia CFO Timo Ihamuotila. It is understood that Nokia is seeking a preferential mobile operator for launching the new hero device in the UK and US. It is expected that the June launch device will be the Lumia 928 smartphone, components of which have been seen before and images of the product in white and black finishes have also leaked, as below.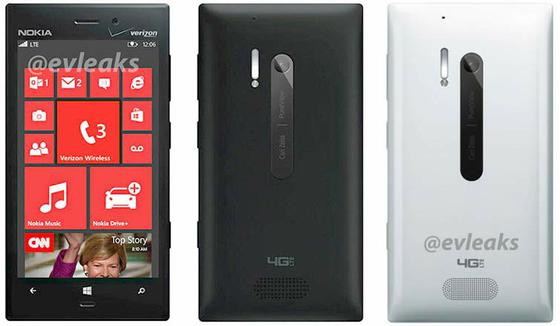 Focussing on excellence in imaging
Ihamuotila said "What we're trying to do is really make sure that we're shifting the focus towards hero experiences. So, you hear us talking a lot about imaging, and so, you should watch... for us to continue to advance the state of the art, like what is the best experience in imaging on devices." He went on to say that some of the hero advances would be delivered, at appropriate levels, to models lower down in the range, "even at the lowest price points, there is some form of differentiated imaging story".
6-inch Phablet coming in Q4 0213
The phablet, which will stand side by side the new hero device, will be launched in Q4, according to Mobile Magazine. It will sport a 6-inch display and run Windows Phone 8. Meanwhile full Windows devices are reportedly coming down in size; we have started to see 8-inch Windows 8 tablets and smaller 7-inchers (like the Surface mini) are rumoured.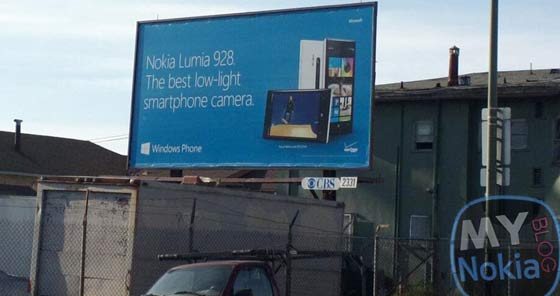 Lumia 928 billboard
A photo, purportedly of a billboard advertising the Nokia 928, has shown up on MyNokiaBlog. The bill board ad headline states "Nokia Lumia 928. The best low-light smartphone camera."
Nokia will be revealing a new Lumia in London on Tuesday (14 May) next week. The invite suggests attendees will "see what's next" as "the Nokia Lumia story continues". The new Lumia 928 is expected to feature more PureView technology and a Xenon flash which would help its performance in dimly lit situations.
It is strange how a billboard above a scrap yard in Nowheresville USA managed to get this poster before the special London press event has occurred...