The latest research from Kantar Worldpanel ComTech (KWC) has encouraging figures for the adoption of Microsoft's Windows Phone platform in the UK. The market research company found that the user base of Windows Phones in Britain has grown by 700,000 in the past year, that's an increase of 240 per cent year-on-year. Also, looking at the market overall, in the three months to January 2013, Windows Phone (WP) market share has reached 6.2 per cent, up from 2.4 per cent this time last year.
The key figures
The twin titans of Android and iOS still dominate smartphone sales in Blighty with 56 per cent and 30 per cent of the market respectively but WP has elbowed RIM aside (5.8 per cent) to get third place with 6.2 per cent.
Android quitters bolster WP sales figures
Who are the buyers who choose WP? Dominic Sunnebo, global consumer insight director at Kantar Worldpanel ComTech research says "In Great Britain, 17% of new Windows customers switched from Android, 26% from Symbian, 6% from RIM and just 2% from iOS. 47% were first time smartphone buyers". So whilst most of the new WP owners are first-time smartphone buyers, a significant number switched from Android.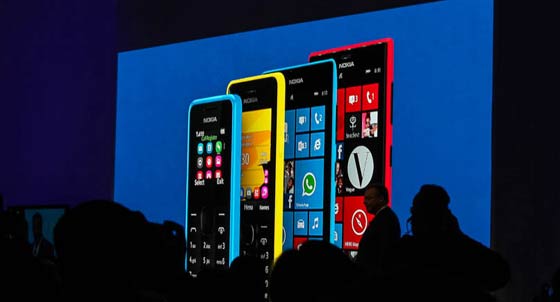 Sunnebo says it's important to understand and analyse where the new WP adopters come from for marketing purposes. "Understanding the source of growth for the Windows platform is crucial to devise and implement the right marketing and sales strategy. The fact that nearly one in five new customers switched from an Android device should give Microsoft, and its partners, confidence that its OS has what it takes to bring the fight to more established platforms." He concluded that "As almost 30% of its customers switch from rival OS's, the worry that Microsoft will have to rely on attracting the dwindling pool of first time smartphone buyers to drive future growth is reduced."
Nokia launches the Lumia 520 and Lumia 720 WP8 smartphones
As predicted last week we have seen two new WP8 handsets from Nokia today; the budget Lumia 520 and mid-range Lumia 720. The Lumia 520 sounds an especially capable and stylish smartphone for the price. It is supposed to launch in March at around €139. It should end up under £100 in the UK on PAYG if the Lumia 620 experience is anything to go by.
LG says it has no plans to make Windows Phone 8 handsets, buys WebOS from HP
Just as things are looking up for the WP platform it seems like LG has decided to turn away from any plans of producing WP smartphones. However it does seem like LG's hands might be full with its recently announced plans to support the Firefox OS on smartphones and also its acquisition of WebOS source code and patents from HP today. However LG says it plans to use WebOS in its smart TVs rather than for smartphones.