Nokia's focus at the upcoming MWC 2013 in Barcelona is to be upon a range of cheaper Lumia smartphones, according to news reports on Reuters today. Company sources told the news agency that the aim is to fend off low-end Chinese rivals from the likes of ZTE and Huawei. Also there are huge volumes of sales to be made at this lower end of the market for a well balanced product.
The Reuters report is a little unclear as to what will be launched: "...sources said Nokia will introduce cut-price mobile phones aimed at competing with the likes of Huawei and ZTE, as well as a new, lower-price model of its Lumia smartphones running on Windows Phone 8 software." To me this sounds like just one new WP8 smartphone will be released at the budget end of the market, the rest will presumably be WP7.8 models.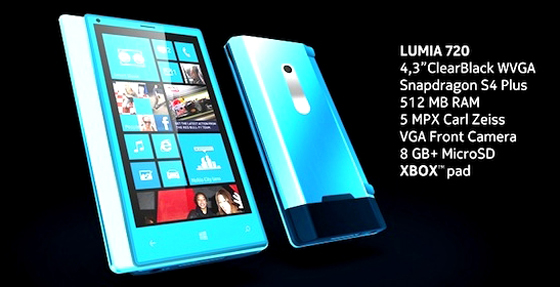 The Nokia Lumia 620 has only recently become available and has been doing exceedingly well as far as reviews and accolades go. It was available last week for £119 from O2, while the price is higher now, but it will probably dip again. It's hard to see where Nokia will fit in some more cheap smartphones. Industry watchers are still waiting to see a Lumia 720 be released into the range but that will be expected, logically, to fit between the 620 and 820. So it seems like we should therefore see an update to the Lumia 5XX series in the shape of a Lumia 520 at MWC. C-net thinks we will see a Lumia 720, 520 and two other models at the imminent Spanish mobile tech show. Today's Reuters report confirms the extra handsets will be at the budget end.
Brazil and Pakistan open doors to WP8 Lumia range
Cheaper phones are very important to most handset makers, even though the segment seems to be ignored by Apple. Two more large developing markets have just opened up to Nokia's latest WP8 offerings. The Nokia Lumia 920, Lumia 820 and Lumia 620 were launched in Brazil this week. The same WP8 trio arrived in Pakistan, also during this last week.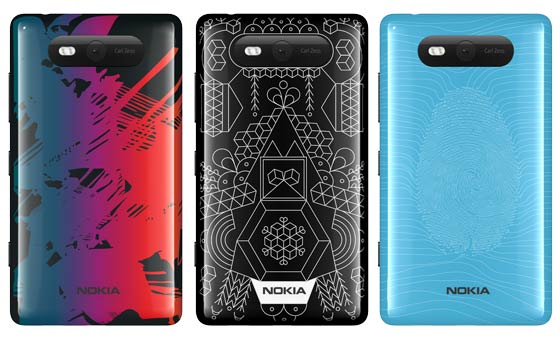 Nokia Lumia 820 design competition
The Lumia range comes in a pretty snazzy selection of solid colours but Nokia has been fishing for some eye catching designs from young and emerging designers to turn up the attractiveness knob on its Lumia 820 smartphone. That's its second most expensive model. The top three designs will be available in very limited quantities, just 50 of each. Here's a video showing the best entries.