In more financial news (and Microsoft is also due to report this evening) we have just seen Nokia's fourth quarter results. The headline from Nokia's results is that it made a pre-tax profit of 439m Euros during Q4 2012, compared to a loss of 954m Euros in the same period last year. The swing back to profitability is bitter sweet for investors as the dividend has been cut to zero. Smartphone sales, particularly of the higher value Lumia range, are credited with the Finnish firm's turnaround in fortunes.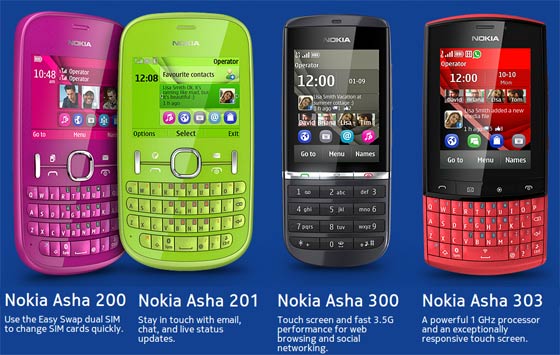 Nokia's Asha smartphones
Looking more deeply at the figures Nokia revealed it sold less smartphones than in the same period last year; only 6.6 million compared to 19.6 million a year earlier. However a much larger proportion of the smartphones sold were at the more profitable end of the market, more of the Lumia range and less of the Asha range. With the average selling price of its mobiles increasing a significant 33 per cent to 186 Euros and many cost cutting exercises having taken place Nokia seems to be turning around its fortunes.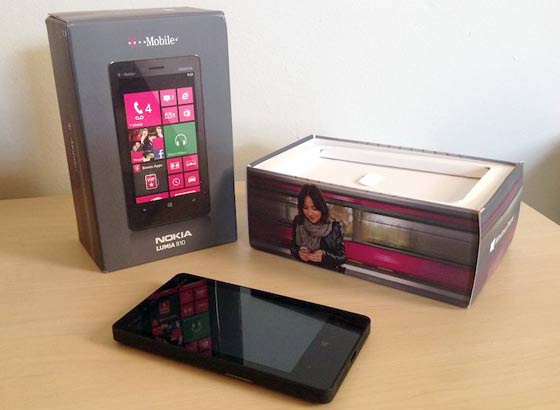 One of Nokia's Windows Phone 8 powered Lumia smartphones
"We are very encouraged that our team's execution against our business strategy has started to translate into financial results. Most notably we are pleased that Nokia Group reached underlying operating profitability in the fourth quarter and for the full year 2012," wrote Nokia CEO Stephen Elop, "We remain focused on moving through our transition, which includes continuing to improve our product competitiveness... delivering more value to our shareholders" he concluded.
Nokia needs to keep up its momentum in the light of these results and new figures about the strong performance of Windows Phone in Europe, particularly in Italy and the UK, may be encouraging.
Windows Phone triples UK market share in the last year
New figures published by research firm Kantar Worldpanel Comtech (KWC) show Windows Phone market share has grown from 2.2 per cent to 5.9 per cent in the UK during the last 12 months. While the percentage remains small compared to the shares of iOS and Android it's still a significant achievement.
Kantar Worldpanel Comtech looked at the EU5 which includes Britain, Germany, France, Spain, Italy and noted an overall 2.8 per cent improvement in market share on the year. Italy seems particularly fond of the Windows Phone platform as it now enjoys a market share of nearly 14 per cent in that country.
Dominic Sunnebo, global consumer insight director at KWC said of the latest findings; "It has been far slower than Microsoft would have liked, but Windows Phone is now starting to gain respectable shares in a number of key European countries". However Sunnebo went on to say that the important US and China markets are still challenging for Microsoft and Windows Phone's performance in those arenas "remains underwhelming".