Nokia yesterday unveiled the new Nokia Lumia 920 and Nokia Lumia 820 Windows Phone 8 powered smartphones at a special New York launch event co-hosted by Microsoft. Here at HEXUS we have recently published news showing leaked images and specifications for this pair of smartphones and a lot of the speculation was correct. Just like kids at Christmas we wanted some surprises but spoiled it for ourselves! It seems like the stock markets also felt deflated and this led to the biggest single day loss in share value for the Nokia since June.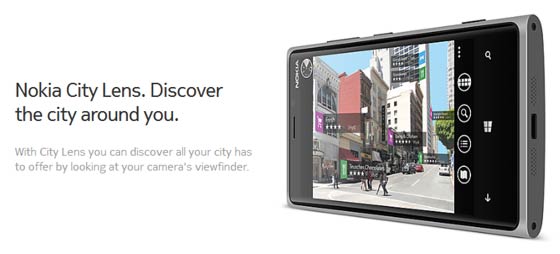 Nokia Lumia 920
This is Nokia's flagship WP8 device with a photography focus. "Take bright, blur-free photos and videos in any light conditions with PureView technology – Optical Image Stabilisation and Carl Zeiss lens - and then relive the moment on a 4.5'' PureMotion HD+ display." The Lumia 920 is available in five colours; yellow, red, white, grey and black. The design and styling are similar to the previous Nokia Lumia 900.

| | | |
| --- | --- | --- |
| | | |
| CPU | Snapdragon S4 dual-core 1.5GHz | Snapdragon S4 dual-core 1.5GHz |
| Screen | 4.5-inch 1280x768 pixels, PureMotion HD+, sculpted Gorilla Glass | 4.3-inch 800x480 pixels, AMOLED |
| RAM | 1000MB | 1000MB |
| Camera | 8.7 megapixels PureView with f2.0 Carl Zeiss lens, dual LED flash + front facing camera. Records full HD movies at 30fps | 8.0 megapixels with f2.2 Carl Zeiss lens, dual LED flash+ front facing camera. Records full HD movies at 30fps |
| Storage | 32GB | 8GB + up to 32GB SD card |
| Battery | Non-removable 2000mAh, 10hr 3G talk, 67hr music playback time | Removable 1650mAh, 8hr 3G talk, 55hr music playback time |
| Connectivity | 2G, 3G & 4G LTE, Wi-Fi, Bluetooth 3.1, NFC, MicroUSB 2.0 | 2G, 3G & 4G LTE, Wi-Fi, Bluetooth 3.1, NFC, MicroUSB 2.0 |
| Dimensions | 130.3x70.8x10.7mm (185g) | 123.8x68.5x9.9mm (160g) |
Nokia Lumia 820
Nokia call this smartphone "Our most versatile Lumia" and again headline the feature set with the camera capability; "Catch the moment with an 8 MP camera with Carl Zeiss lens and relive it in vivid colour on the 4.3" ClearBlack display." This phone is more compact and light in your pocket. The removable battery and SD storage might appeal to some users. While the camera sensor is overshadowed by its big brother it does still seem to offer a very capable smartphone camera specification. Fashionistas have a huge range of colours to choose from for this phone; the shells are removable and there are matching headsets. Colours are red, yellow, white, cyan, purple, grey and black.

Unfortunately neither of the above phones has a release date or price detailed. However the launch date of Windows Phone 8 is estimated to be 29th October so we should see a selection of devices, not just from Nokia at that time.
Back to business
This big push for WP8 success is seen by many analysts as Nokia's last chance to regain market share. With the shares dropping as much as 15 per cent following the glitzy New York unveiling it is obvious that the markets would have liked to see some more innovation, more of a wow factor. Ben Wood, head of research at CCS Insight said to Reuters "The Lumia 920 feels like more of an evolution of existing Lumia phones than the revolution we expected from the close collaboration between Nokia and Microsoft" he thinks that to compensate the two companies will "…have to spend eye-watering sums on marketing and offer the new phones at aggressively low prices." Microsoft didn't help as much as it could have because a lot of the details of the Windows Phone 8 OS were kept under wraps for its own launch event purposes.
I think a Lumia tablet or phablet unveiling would have helped a lot. Speaking to ABC News after yesterday's event Nokia CEO Stephen Elop hinted that one is in development "We have not announced any tablets, but I think the opportunity is very clear," he said "People today increasingly are looking for a common digital experience between their smartphone and tablet, with a PC, and with their gaming platform, and so there's clearly an opportunity across there. This is something that we're looking at very closely." It looks like the Samsung Take Note tweet was a red herring, for now.