Chinese device maker Pipo has launched a new hybrid Windows 10 and Android KitKat device in an unusual form factor. The 8.9-inch touch-screened computer is a wedge shaped device which you could say combines a tablet and dock into one angled unit. It obviously isn't intended for portable use, as there is no internal battery, rather it must be meant to live on a work surface, table or desk in a particular location.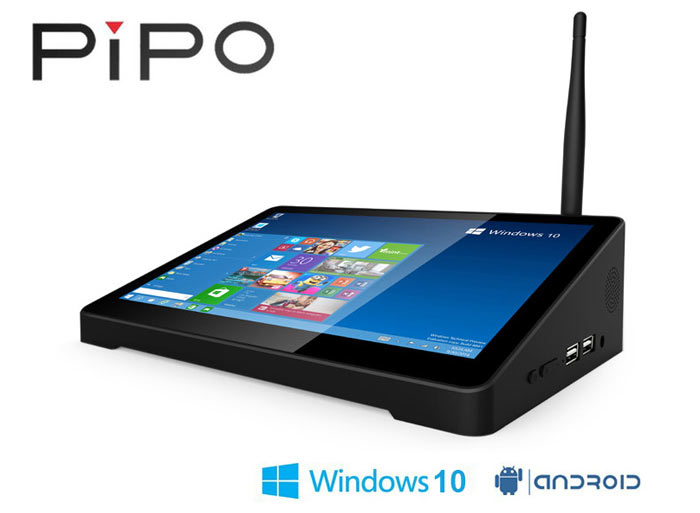 The Pipo X9 boasts the following specs:
Windows 10 & Android 4.4 Dual OS
8.9-inch 1920 x 1200 LCD screen display
Intel Z3736F Quad Core, Base Frequency: 1.33GHz; Burst Frequency: 2.16GHz
2GB DDR3L RAM + 32GB storage + support for up to 64GB microSD card
Intel HD Graphics
HDMI female output port
Support Bluetooth 4.0
802.11b/g/n LAN, 10/100 Ethernet
Built-in Speaker and Mic
12V/2.4A power input, adapter in box
You can see from the above spec that the Pipo X9 offers pretty respectable tablet hardware. There are plenty of tablets on sale at comparable prices that don't offer 2GB of RAM, for example, or such a high screen resolution.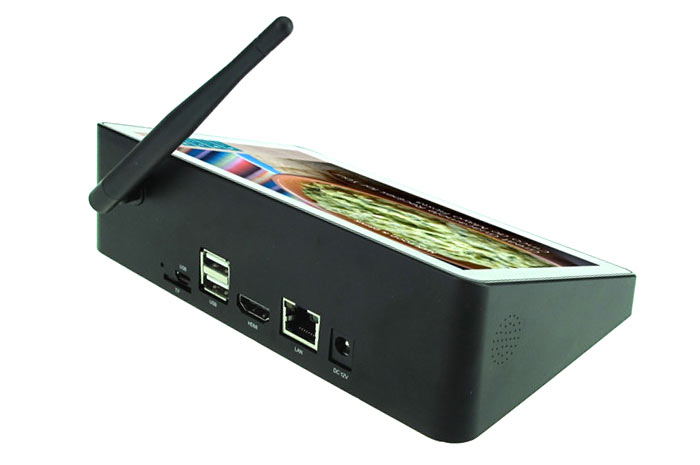 The dual-OS might also appeal to many, especially those who are undecided what tablet platform would suit them best. Perhaps more importantly, if you have a tablet or want one to mainly fulfil a deskbound assistant, or information console purpose then the wedge form factor and built-in connections might appeal.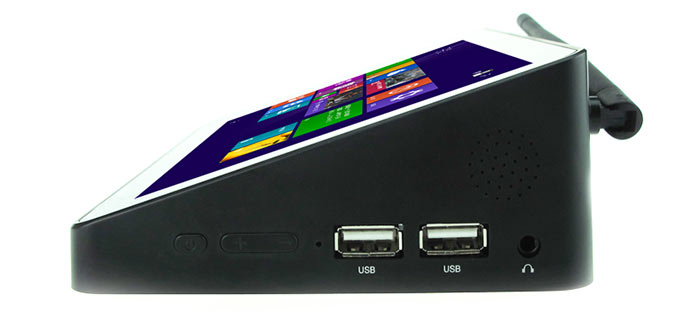 Right now the Pipo X9 is only available for pre-order. GeekBuying lists it at $135 / £90. I've never bought from there but a quick web search reveals other pre-stockists. Availability is expected from 2nd October.