The much rumoured Microsoft Surface Mini looks to have been outed via Amazon.com in a new product listing. US electronics retailer Vostrostone has listed a Smart Cover Case for the Surface Mini and its listing includes several pictures of what is assumed to be a Microsoft Surface Mini with the case/cover accessory.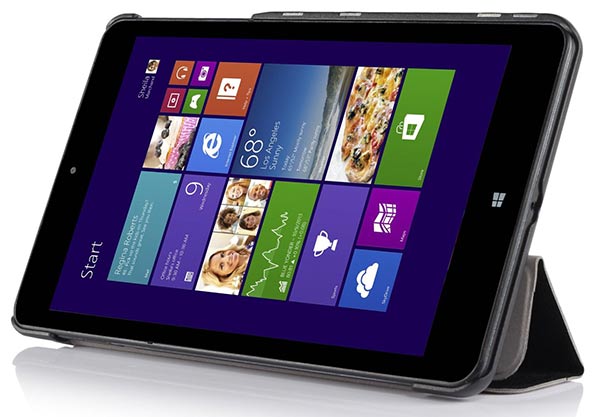 The Amazon US retail partner lists the 'VSTN Microsoft Surface Mini ultra-thin Smart Cover Case' and boasts that it has "specifically designed cutouts for Microsoft Surface Mini tablet, (with) access to all ports and controls". This smartcover is pretty much the same as you can get for the various iPads and established brand Android tablets. It folds to become a stand in various angles and covers the screen for transit.
From the previous rumours and news about the Surface Mini it's hard to know what hardware and OS it will be packing. That's because some news sources say that it will be an ARM powered device, suggesting Windows RT rather than using Intel/Windows 8.1. This is despite the recent optimisations of the full Windows 8.1 OS for smaller screens and Intel devices with lower memory and storage capacity. Other specifications tipped for inclusion in the Surface Mini are; an 8-inch screen, metal chassis, optional keyboard cover(s) and a Wacom stylus. However I notice that the case in the picture doesn't look to have a stylus cutout or attaching facility.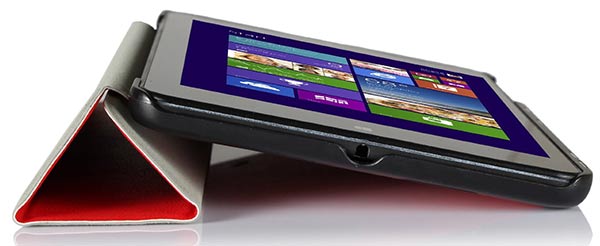 Whether or not this is a real Surface Mini equipped in the Amazon smartcover advert is pretty doubtful, on closer inspection it looks a bit generic and plasticy. Should we expect to see the real device by around the 28th May when this cover becomes available to ship from Amazon? Microsoft has declined to share anything to confirm or deny the rumours.