A new Microsoft Surface Pro 2 has been quietly released to retail with a bumped up clock speed courtesy of a newer CPU. The existence of this new machine, some are calling the Surface Pro 2.5, was first discovered by someone who returned their Surface 2 Pro to Microsoft after suffering from firmware update issues – they got this newer model as a replacement.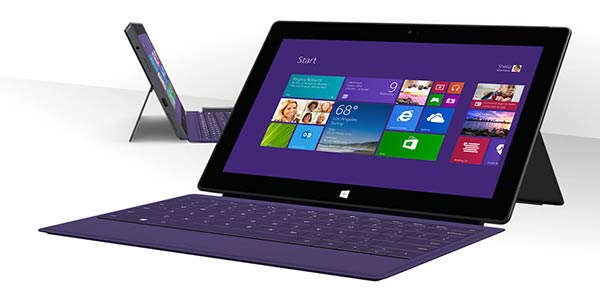 So, newer Surface Pro 2 machines coming into the channel look set to be these 'Surface Pro 2.5' spec computers. The refreshed specification includes a 1.9GHz Intel Core i5-4300U, which replaces the originally specified 1.6GHz Intel Core i5-4200U chip. WP central says that as well as the faster clock speeds on offer the 4300U also improves upon the older chip by packing Intel's Trusted Execution Technology – offering enhanced security for your system.

click to zoom-in
It is surprising that Microsoft has made an update to its flagship Surface tablet so soon after release – it only became available a couple of months ago, in October 2013. The Verge received a statement from Microsoft about the change in Surface Pro 2 spec which reads as follows; "Microsoft routinely makes small changes to internal components over the lifetime of a product, based on numerous factors including supply chain partnerships, availability, and value for our customers." The spokesperson added that "With any change to hardware or software, we work to ensure that the product experience remains excellent."
Have you recently bought a Microsoft Surface Pro 2? If not will this updated spec make you wait a while to make sure you get the latest model?