At a Microsoft store in Seattle's University Village on Monday night Panos Panay, vice president of Surface development, accompanied by Stevie Bathiche, Windows hardware scientist, took time to talk about and promote Microsoft Surface devices. The pair of senior Microsoft execs offered attendees a preview of the new Surface devices first shown to the public only last week.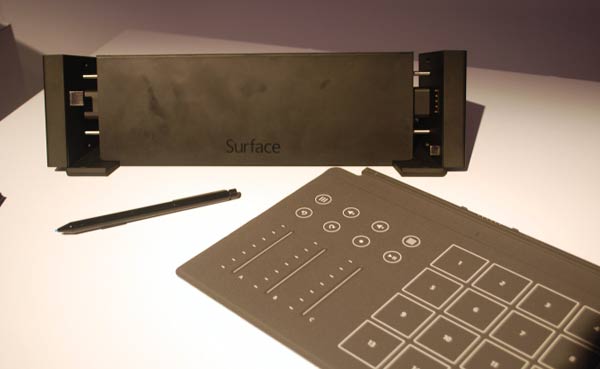 The presentation focus was, of course, focussed upon the newly released Surface tablets, their appeal, utility and new accessories. Panay bent over backwards to show off the new devices in their best light, he was actually pictured by GeekWire lying on the floor with a Surface 2 on his belly demonstrating the new improved viewing angles on offer with the two position kick-stand.
Awesome things to come from Surface
Towards the end of the presentation and discussion some questions from the attendees focussed upon the future and if the much rumoured Surface Mini tablet might be on the way shortly. GeekWire reports that Panay paused to choose his words carefully and said "We have a lot of great things that we are thinking about and working on, and there are multiple aspect ratios and sizes and awesome things to come from Surface." He concluded by saying "That's the best answer I have for you."
Another juicy morsel that came from the Microsoft Store presentation was the confirmation of an LTE equipped Surface 2 in the works. This machine is due early in 2014 from carrier partners AT&T in the US and Vodafone in Europe. However the Surface Pro 2 won't be getting LTE connectivity in the foreseeable future.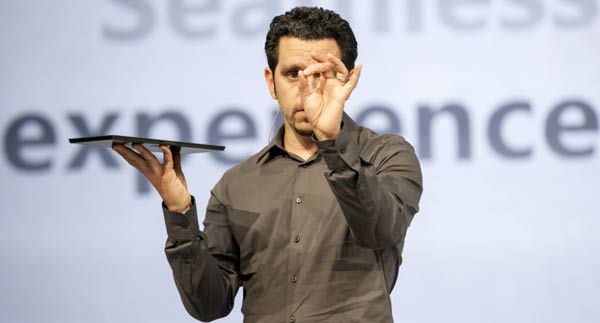 Panay also took time to inform us of his feelings about the modest sales performance of Microsoft's Surface tablets so far. The VP of Surface development said that "I'm a firm believer that if you make great products, and you love those products, and you believe in what you're making, people will learn to love them, as well." It sounds like he hopes Microsoft will succeed by following the old maxim "Build a better mousetrap..." However modern marketing practitioners don't think that this pure focus, on just one of the 'Four Ps', is enough to succeed.